[toc]The UK Gambling Commission (UKGC) has brought its first prosecution for promoting illegal betting on video games against Craig "NepentheZ" Douglas and Dylan Rigby.
The two men are business partners in a UK-registered company, Game Gold Tradings Limited, although the company appears to be dormant.
They have been charged with promoting a lottery and advertising unlawful gambling and Douglas has also been charged with inviting children to gamble.
Douglas is a well-known YouTuber with over 1.3 million subscribers. The main game he promotes in his videos is EA's FIFA.
He has tweeted his thanks to his followers for supporting him, but made no public mention of the case.
UKGC case depends on prohibitions on gambling with virtual currency
The prosecution alleges that Douglas promoted a gambling site which used FIFA Coins.
FIFA offers FIFA Coins to players through playing matches, winning leagues and as gifts from friends. Coins can be used to purchase new players, extra training, and to make stadium upgrades.
They can also be bought and sold for real money on various websites such as http://www.fifacheap.com, and https://www.mmoga.com.
In the discussion paper released by the UKGC in mid-August, "Virtual currencies, eSports and social gaming," the Commission referred to in-game items such as FIFA Coins and CS:GO skins:
"Where 'skins' are traded or are tradeable and can therefore act as a de facto virtual currency and facilities for gambling with those items are being offered, we consider that a licence is required."
The UKGC quoted the legal definition of gaming which brings activities within its regulatory authority:
"Gaming is defined in section 6 of the Act as playing a game of chance for a prize."
It has previously made the point in its paper on social gaming:
"If, however, we discover that items are being traded or are tradeable or are being used as a de facto virtual currency then our view would be different."
FIFA Coins appear to meet the categorization of a "de facto virtual currency."
In the case against Douglas and Rigby, the UKGC is taking the opportunity to put its understanding of the law to a legal test.
The legal principle is more important than the punishment
The case has been brought in a Magistrates Court in Birmingham, and the two defendants are both UK residents.
The Magistrates Court has very limited sentencing powers. For a single summary offence, it can award up to six months in prison; for multiple offences the court can award up to a year in prison, and a maximum fine of up to £5,000 ($6,520).
Some specific offences carry higher fines, and if the court decides the offence is more serious then the magistrate can refer it to a higher court with stronger sentencing powers.
Rigby and Douglas are unlikely to see their prosecution moved to a higher court, and extremely unlikely, if found guilty, to see a sentence at the higher end of the range permitted by law.
This is an area where the law has not been tested, and while ignorance of the law is no defense, the defendants are likely to see a mitigated sentence if the magistrate decides that they had no criminal intent.
However, Douglas has promoted esports betting on sites such as SkyBet, Bet365 and William Hill, all of which are UKGC licensed, so he may be assumed to have some awareness of the existence of gambling regulation covering esports.
For the UKGC, the importance of the case depends on getting its interpretation of the law confirmed. The case has been adjourned until Oct. 14 when the court should make its final decision.
[geoip2 region='ROW'][show-table name=betway][/geoip2]
Will FIFA follow Valve and shut down skin betting?
Valve's effective closure of the market for CS:GO skin gambling arose from a series of scandals. The scandals partly resulted from the absence of any governing law or regulation to ensure that skin gambling could be conducted fairly and with appropriate protection for children and consumers.
EA is a $25 billion dollar company, and it will be looking carefully at the situation that has arisen.
The tradability of its FIFA Coins is a feature which many of its customers value, but the bad publicity which could result if the company's product is associated with underage gambling provides a strong incentive for it to act to prevent third-party gambling using its coins.
It would be no surprise over the next few months if EA takes action to control the use of its coins and exclude unlicensed skin betting sites from using them.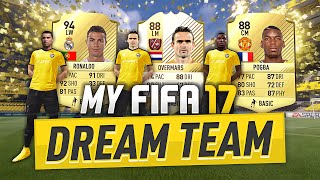 Image credit: Paul Matthew Photography / Shutterstock.com