Twitch's New Virtual Currency Stream+ Could Be A Boost For Esports Betting
[toc]The
TwitchCon
exhibition has presented a number of innovations; one of the most significant for
esports betting
is
a new virtual currency
to be used across the
Twitch
platform. The currency is being introduced
through a new game
,
Breakaway
, developed by Twitch owners,
Amazon
, through its subsidiary
Amazon Game Studios
. Breakaway includes the option to make bets using the new virtual currency,
Stream+
. During a brief video demonstration of Breakaway, Amazon Game Studios showed that players
could wager on matches
and earn Steam+ coins
by watching
.
Adam Wong
, managing editor for
Double Helix
, part of Amazon Game Studios, explained:
"We wanted to create more ways for viewers, broadcasters and players to interact with each other on Twitch, so various teams within Amazon Game Studios are building new features that enhance the experience between players, broadcasters and viewers."
Patrick Gilmore
of Amazon Game Studios gave only slightly more information on Stream+:
"Stream+ is a loyalty points system where players can earn points by watching streams."
He added that Stream+ points could be spent on wagering, but exactly how the system will work, and whether the Stream+ points or coins
would be tradable
across or outside of the Twitch platform was left unaddressed.
Game currencies raise regulatory issues
The issue is important from a regulatory point of view. The
UK Gambling Commission
(UKGC) has
made its position clear
. If a virtual currency or in-game article (a skin) can be monetised, then it is
the equivalent of money
. If used for an activity that qualifies as gambling, then the provider needs a gambling licence.
"Where 'skins' are traded or are tradeable and can therefore act as a de facto virtual currency and facilities for gambling with those items are being offered, we consider that a licence is required."
Twitch will almost certainly avoid skin betting controversy
The last few months have seen
Valve
attempt to stop
its
Steam
platform being used for
skin betting
. Almost all the betting has revolved around
CS:GO
skins, which could be traded and monetized on third party sites. Valve's approach to the
regulatory and reputational risks
that arose will have been taken on-board by Twitch. The likelihood is that Twitch will make certain that any gambling using Stream+ will fit strictly within the confines of the legal definitions of
social gaming
. This will not prevent Twitch or game producers from receiving revenues from the sale of Stream+ coins, but will mean that Twitch is likely to
set ground rules
preventing the coins from subsequently being monetized. [geoip2 region='ROW'][show-table name=betway][/geoip2]
Esports betting may see second order benefits
While the new currency may not see
esports betting operators
benefit directly, it may introduce more players and fans to the fun of betting on their favorite players and games. This
greater awareness
that betting is possible reduces the gap which esports betting operators have to bridge in attracting customers. If customers are accustomed to betting on in-game action in Breakaway, betting
real money
on a
Dota 2
or
League of Legends
tournament will be less of a novelty.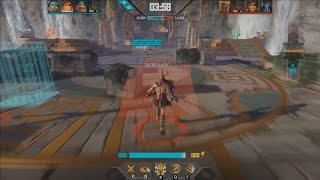 Image c/o porcupiny / CC BY-SA 2.0
RELATED ARTICLES
---