Tiger Woods is back in The Masters. For golf diehards, that sentence is enough to get the blood flowing and sports bettors to get the wagers in. Ready to bet Tiger to win outright at ? Or maybe just to make the cut ()? Below, we'll lay out all the Tiger Woods Masters bets you can make this weekend at Augusta National.
Also, be sure to stay up to date with TheLines for complete coverage of the 2022 Masters Tournament.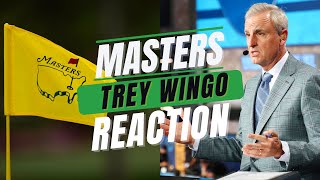 Tiger Woods Masters Bets, Best Odds
Click on any of the odds in this article to bet now.
Tiger To Win The Masters 2022
Some of the most iconic moments in all of sports involve Tiger Woods sinking the final putt at The Masters. Most recently, he delivered a gem in 2019 on what was a terrific career comeback. To get the best odds on Tiger to win outright, look no further than BetMGM, which offers him at +5000. Tiger is second all-time with five wins at The Masters, behind only the great Jack Nicholas; his first win was in 1997 and his most recent in 2019.
Finishing Position
Top 5
Top 10
Top 20
Top 30
Top 40
Generally, FanDuel Sportsbook is the most bullish on Tiger's Masters performance this year while BetMGM still offers his best prices. Multiple books offer specials, specifically Caesar's Top-20 finish price of +225, which is the best price you'll find for that prop.
To Make/Miss The Cut
To Make The Cut
To Miss The Cut
If you're looking to dial it back a bit and not ready to bet Tiger outright, there's plenty of options when betting whether or not he'll make the cut. BetMGM is offering a plus money special (+115) for him to make the cut and it's the best price you can get on the prop. Tiger has missed the cut at The Masters just once ever, in 1996 when he was a 20 year old amateur.
Round 1 Leader
The books that do have a price on this prop see Tiger about as likely to lead Round 1 as he is to win the entire tournament. FanDuel Sportsbook offers the best price on this prop at +5000.
Winning Margin
Absolutely locked on Tiger winning the masters, but want to call your shot by how much? DraftKings Sportsbook offers longshot prices on him to win by two, three, or four shots (or more). Tiger holds the record for winning margin at The Masters when he won the tournament by 12 strokes in 1997.
Follow TheLines on Twitter for more Tiger Woods Masters bets coverage
Every Other Tiger Woods Masters Bet
Sportsbooks are offering a litany of props and we strongly encourage you to browse their options. Also be sure to look into promotions and odds boosts surrounding The Masters and specifically Tiger Woods. Here's a brief list of the other betting options you have this weekend on Tiger:
Top-5 finish after Round 1
Top-10 finish after Round 1
Top-20 finish after Round 1
Leader after Round 2
Leader after Round 3
Top former Masters winner finish
Top American player finish
Odds below are reflective as Wednesday, April 6 and are subject to change. Be sure to double-check prices before laying a bet.
Bet On Tiger Woods At The Masters
RANK
OPERATOR
BONUS
INFO
ACTION