Director Pat Kondelis Shines Light On The Shadows Of College Sports In New HBO Documentary
The NCAA system is broken. Everyone works to violate or circumvent rules. A few people are getting rich. That's the general message of a new documentary offering an insider's look at the investigation into the recent revelations in a
massive college basketball investigation
.
The Scheme
debuts March 31 on HBO. The film focuses on
Christian Dawkins
, convicted in federal court as part of the biggest criminal case in collegiate sports history. However, there's much more that lies beyond the headlines about the two-year undercover FBI investigation into college basketball corruption. Key questions are asked:
Should the federal government be spending millions of dollars to investigate college sports?
Did the federal government basically shelter college coaches who broke the rules?
Has the NCAA become a quasi-governmental institution now with government protections?
Big money, big programs, and big problems
"Nine out of 10 schools are cheating. The other one is in last place." That quote from the late UNLV basketball coach
Jerry Tarkanian
kickstarts
The Scheme
. Many sports fans may remember Sept. 26, 2017, when Adidas executives and several college assistant coaches were arrested. The federal government alleged Dawkins, 25 at the time, was part of a criminal enterprise that infiltrated college basketball. Authorities charge he funneled hundreds of thousands of dollars from shoe companies like
Adidas
to recruits to steer them to prominent athletic programs. Scheme director
Pat Kondelis
spoke with
TheLines
about the film. The Emmy award-winning director and producer is based in Austin, Texas. Weaving such complex payment and corruption schemes into a film wasn't easy. "How do you take a spider web of a story that touches so many different elements of college sports and distill it into a comprehensible, digestible format?" Kondelis says. "That was one of the biggest, if not the biggest, challenges of this whole project … for people to be able to follow along and understand – especially people who aren't necessarily sports fans."
A corrupt system and the NCAA's role
In the film, Dawkins tells his story of becoming a college sports power broker and his take on the feds' investigation. Through well-placed connections and plenty of hard work, he helped
funnel money through coaches
to high school players and their families.
The Scheme
doesn't just show the underside of college athletics, but sheds light on a system that seems prevalent. What does the film and the scandal say about college athletics? "It's a bunch of bullshit," Kondelis says. "I think it's over a billion-dollar-a-year industry and the rules are ridiculous. Everybody knows that this is a huge joke. "Every college sports fan knows that [the NCAA] is never going to hammer the big schools. That's a big complaint and they've proven that time and time again." The film makes use of FBI surveillance video and phone calls to tell Dawkins' story. In particular, LSU coach
Will Wade
and Arizona coach
Sean Miller
come across as willing and knowledgeable participants. Both seem eager to engage in "deals" involving money to get a recruit to their university. "This is all happening in a seedy, under the table manner," Kondelis says. "What's amazing to me is that more coaches aren't coming out and saying, 'These rules are ridiculous. These kids need to get paid.'"
An increased government role in college athletics
Beyond the broken and seedy system,
The Scheme
details a disturbing trend arising from the prosecution. Dawkins admits he may have violated NCAA rules in his efforts. That, however, isn't against the law. The NCAA is an independent agency and he believes the prosecutors "twisted" the law to meet their needs and prosecution. In essence the document points out that the government argued that if someone causes an athlete to lose his scholarship, that person has committed a felony by defrauding a school. This is the first instance of the federal government characterizing the participation in NCAA rules violations as a federal crime. Dawkins' attorneys believe that
sets a dangerous precedent
and disregards NCAA coaches' participation in the entire scheme. The government spent millions of dollars over three years investigating the case. Yet major college coaches like Wade and Miller didn't face prosecution for their roles in the "crimes." Both coaches still remain employed by their universities. "To go after people and coaches, who they decide to ultimately protect," Kondelis says. "Now they are saying that if you do break an NCAA rule, you are potentially committing a federal felony. And they had to really stretch to get there – strange days for sure."
The business of basketball is good
Beyond the investigations,
The Scheme
also notes just how much money goes into college athletics. The NCAA is a non-profit receiving
billions of dollars in revenue
, yet pays no taxes. College programs also receive millions of dollars in shoe deals. For example, UCLA signed a $280 million shoe deal with Under Armour in 2016. Most college coaches are considered state employees but many sign massive contracts with endorsement deals. Millions of dollars are made through TV deals. Sports betting may even add to those piles of money. The film does an amazing job of painting the reality of college sports and the need for change. "The idea that this is amateur [athletics] is ridiculous," Kondelis says. "How can you even say that considering the billions of dollars that are brought in every year. It's outrageous. I think the NCAA is wildly hypocritical as an organization. The schools are completely as well." None of the players financially benefit from this system with the idea of amateurism only applying to the athletes. Dawkins emphasizes this himself in the film, simply noting: "This is business, not amateur athletics."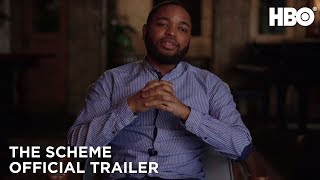 RELATED ARTICLES
---