One certainty exists in life: Nobody has come close to the genius of Kevin McCallister. Dude was a stone-cold mastermind — albeit a tad sociopathic — as he took on the Wet/Sticky Bandits at just 8 and then 10 years old.
Homeboy camped out at the back door with a BB gun, only to have an electric barbecue starter cranked high on the doorknob of the front entrance. He'd rig the downstairs sink of a shuttered New York City apartment electrocute any criminal looking to make his way in from below while a blowtorch lights up his partner two stories up.
All over, Kev set traps to cover his blind spots while he forged ahead. Apparently NFL All-Pro cornerback Richard Sherman did not pay attention to the Home Alone documentary series.
DraftKings and FanDuel have their sights set on the present and future of sports gambling, each daily fantasy sports company having set up sports betting powerhouses in New Jersey. With the kids guarding the front door, seemingly guarding only the front door, Sherman is looking to sneak in the back and take over the DFS side of gaming.
Problem is, this is the house of DraftKings and FanDuel. And they're ready to defend it.
Enter: Daily Number
DraftKings and FanDuel built the DFS game. They entered an undeveloped land and swooped through in trench coats to create the very world in which we play. As the two diverge into the sports betting industry, Sherman and his team, trailing behind like Marty McFly on a scooter skateboard, have let go of the coattails. They have set up camp in the form of Daily Number.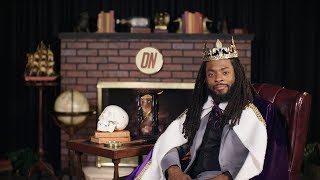 Released this week for iOS and Android, Daily Number (available in 23 states in which DFS is legal) is the newest DFS platform on the market, but with only one playing format: Build a seven-player roster to eclipse a predetermined score — the "daily number" (see what they did there?).
If the game sounds familiar, it should. FanDuel debuted this format earlier this year with Beat The Score. The difference: Daily Number does not include a salary cap like FanDuel. Instead, Sherman's game rates players from one to five stars. The fewer top-tier players used results in a bigger payday.
"We're simplifying the DFS format for the everyday sports fan," Daily Number CEO Tom McAuley said in a release, "while maintaining the core gameplay principals that have made fantasy sports so massively popular. We are driven by the opportunity to develop a proprietary platform and customer database that will be extremely valuable to many industry stakeholders as sports gaming continues to evolve in the United States."
Hey, this seat's open, everyone! Let me just move this sweater, this still-hot platter of nachos, this bucket of ice cream that is both unsealed and still freezing, and this 5-year-old who claims to be "saving my dad's seat please put me back in my chair I NEED AN ADULT."
Legion of Doom
Giving yourself a nickname is a top-notch way to remain friendless. Daily Number apparently agrees. "The Crown Jewel Of Daily Fantasy Sports," the company calls itself. Even George Costanza, aka T-Bone, wants none of it.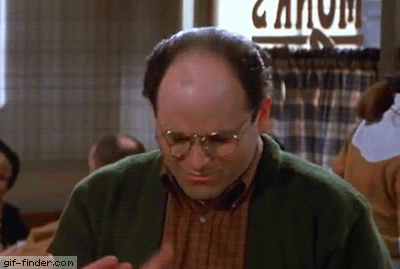 Forget that self-enamoring, though. Simply existing in the DFS market is superfluous. Daily Number entering the game now is like putting a third NBA team in Los Angeles. It's like trying to get through Thanksgiving dinner after taking Imodium: There's just no room for that crap.
The DFS market is already oversaturated, what with DraftKings, FanDuel, FantasyDraft, DRAFT, Fastpick, on and on and on. Understandably, Daily Number focuses on its simplification of daily fantasy sports. One format. One number. One payday.
The newest DFS company aims to educate and mentor newbies, implying it can reach an untapped demographic (spoilers: doubtful, at best). Say Daily Number succeeds, though. Even that future is bleak. FanDuel already features such a game format. Now this start-up, after three years of tweaking and toiling, has emerged.
Clearly the model is imitable. So who's to say FanDuel doesn't do some refining on its product while DraftKings introduces the format for its customer database? Even if they don't, who's to say a sharp — perhaps a FanDuel/DraftKings savant — doesn't dive in with insight and begin racking up winnings, ultimately waving for his buddies to join the buffet like a geek from Walking Dead?
"Daily Number is a game-changer," Sherman lied stated naively said in a release announcing the launch. "I've been pitched numerous DFS opportunities, but nothing has even come close to comparing to Daily Number."
Maybe Daily Number will thrive, even take the DFS world by storm. Maybe it will fail harder than a Seahawks goal line play call in the Super Bowl. Sherman is Stanford-educated and a bright mind, after all.
Then again, he did sign with the 49ers in the offseason…