Time to get serious with 2022 Rebel Stakes odds. The $1 million Rebel Stakes Saturday awards 50 qualifying points and essentially guarantees a May 7 Kentucky Derby berth to the winner of this 1 1/16-mile event at Oaklawn Park in Hot Springs, Ark.
The 62nd running of the Rebel has a post time of 6:22 p.m. ET. New horse racing bettors can access the action via TVG. Click 'Play Now' in the banner below for a risk-free bet up to $300.

Get Up to $200 Back If Your First Bet Loses
$200 BONUS
If Your Bet Loses
Get Your First Single-Horse Win Wager Back
Up to $200 If You Lose
Use Promo Code: 200TVG

Rebel Stakes History
Some excellent graduates come out of this race. American Pharoah parlayed the Rebel Stakes triumph into a Triple Crown sweep of the Kentucky Derby, Preakness and Belmont Stakes in 2015.
Curlin won the Rebel and the Breeders Cup Classic in 2007. Smarty Jones captured the 2004 Rebel and became the first undefeated winner of the Kentucky Derby since Seattle Slew in 1977.
Another strong field marks this race. Here are the post positions and morning line odds listed on the Oaklawn Park site. Odds are not final until post time, per pari-mutuel wagering laws.
The Morning Line: 2022 Rebel Stakes Odds
Click on the odds below to bet now.
| Post | Horse | Odds | Jockey | Trainer |
| --- | --- | --- | --- | --- |
| 1 | Kavod | 12-1 | Francisco Arrieta | Chris Hartman |
| 2 | Newgrange | 9-5 | John Velazquez | Bob Baffert |
| 3 | Cairama | 15-1 | Giovanni Franco | Steve Asmussen |
| 4 | Un Ojo | 12-1 | Ramon Vazquez | Ricky Courville |
| 5 | Texas Red Hot | 12-1 | Ricardo Santana | Randy Morse |
| 6 | Stellar Tap | 12-1 | Steve Asmussen | Christian Torres |
| 7 | Ben Diesel | 6-1 | Jon Kenton Court | Dallas Stewart |
| 8 | Chasing Time | 8-1 | Tyler Gaffalione | Steve Asmussen |
| 9 | Barber Road | 6-1 | Reylu Gutierrez | John Ortiz |
| 10 | Ethereal Road | 12-1 | Luis Contreras | D. Wayne Lukas |
| 11 | Dash Attack | 8-1 | David Cohen | Kenneth McPeek |
Rebel Stakes Past Performances
1. Kavod (12-1)
Made an effort to steal the $750,000 Southwest at this track. He led the field all the way into the homestretch at 13-1. Pace was somewhat contested. Was overrun by the closers and finished fourth.
Connections will try to see if the young horse can continue to improve. Will probably run early. If he can extend his run another 100 yards, he can be in business.
2. Newgrange (9-5)
What's not to like? He's 3-for-3 including two Grade III triumphs. Bob Baffert, who has saddled a record eight Rebel Stakes winners, trains him. Newgrange has looked like an heir-apparent big-race winner from the outset.
The last came in the Southwest, where he was guided alertly by John Velazquez in a stalking third position and ran down upset-minded Kavod down the lane. It will be interesting to see if he hooks up against Barber Road around the turn, because Barber Road also was flying at the end of the Southwest. Deserved favorite.
Newgrange would currently be in the top three of the Kentucky Derby points standings already, but he did not accrue points because Baffert is suspended by Churchill Downs from competing in the 2022 Kentucky Derby.
3. Cairama (15-1)
Was up the track at 39-1 odds in the Smarty Jones. Has not hit the board in graded company. Has seemed to be running over his head. Hard to recommend.
4. Un Ojo (12-1)
Moved solidly to capture a best-of-the-rest second-place finish to runaway winner Early Voting in the $250,000 Withers at Aqueduct. Early Voting looked like a special horse in that race. If that class angle holds true, Un Ojo could be forwardly placed in here. Running style in the last race was as a closer.
5. Texas Red Hot (12-1)
Hard to like off a 10th place finish in the Grade II Futurity last year. Not even in the conversation. Outrun.
6. Stellar Tap (12-1)
Was in striking position to capture the Breeders Futurity but lacked finishing kick and finished seventh in a field of 13.
Returned to finish third in allowance company. Was in good position to win at 6-5 but was shut off and could not find a hole between two of the leaders in the stretch. Came again and finished third. Being shut off cost him second, but he probably would not have won.
7. Ben Diesel (6-1)
Ridden smartly in a rail trip in the Southwest. Saved ground the entire way and had the rail open up for him down the lane. Gave a strong effort but was drifting and caught just before the wire by Barber Road for second. Merits respect off of the last effort, despite failing to win behind a desired trip.
8. Chasing Time (8-1)
Much to like regarding his improvement trajectory. Won at maiden special weights in his third effort, then prevailed at allowance two races later.
The last victory was impressive on two fronts. He broke alertly and got the lead but did not panic when another horse bolted from the back of the pack to take the lead from him in the backstretch. Joel Rosario calmly rated Chasing Time and his horse demolished the field in the homestretch at 1-2.
From a class perspective, cheaper than others in the field. But Chasing Time has been targeted for a major arena and now has it.
9. Barber Road (6-1)
Made a spirited surge from last in a 12-horse field to obtain a strong second in the Southwest. Made steady improvement along the outside and outgunned most of the pack down the stretch. Will need a strong pace to run at, similar to the 23:07 for the first quarter and 47: 32 for the first half of the 1 1–6-mile Southwest. Was a good price of 8-1 that day and would look live off of that effort. Eligible to improve if placed closer to the pace early. Live.
10. Ethereal Road (12-1)
Could be a modern-day Silky Sullivan. Remember the famed finisher who once made up 41 lengths to win and coined the "Silky Sullivan Finish" phrase in the 1950's?
Ethereal Road's last race fits this company. He broke slowly, stood up out of the gate and broke at least a dozen lengths behind the field. He appeared to be 20 lengths behind on the backstretch and dead, dead last.
And then, at 19-1, picked up the field one by one and looked like 1-9 barreling down the homestretch. This is monstrous step up in class, but he has raced here and shown the ability to overcome adversity. What happens with a decent break?
11. Dash Attack (8-1)
Was in perfect striking position but weakened in the Southwest. At one point down the lane, was even with Barber Road and eventual race winner Newgrange. Just couldn't fire. On a class plane, would have to figure the task will be tougher here.
But keep an eye on the surface. He won the Smarty Jones handily in the slop on New Year's Day in a field that included Barber Road, Cairama and Ben Diesel, all entered here. Showers are called for on Saturday. If it rains hard enough for the track to be listed slop, he deserves more attention.
Triple Crown Schedule
Betting Strategies For 2022 Rebel Stakes Odds
Pace Scenario
The top-five finishers from the $750,000 Southwest Stakes are entered. That angle fits, both from a class and race-over-the-track perspective.
Kavod, Chasing Time and Ben Diesel could make the pace, with Newgrange expected to stalk.
If Newgrange stays in the 9-5 range he opened at, that's a good enough rate of return for me to plunk down a win bet. If he drifts into the 7-5 or 6-5 range, not so much.
Weather
Keep an eye on the weather. Afternoon rain is expected. If it turns the surface into slop, that favors the recent running style of Dash Attack.
On a normal surface, I would like the recent performance indicators and take an exacta box with Newgrange and Barber Road. They were moving best at the end of the Southwest.
I'll take him a $1 trifecta box with him, Dash Attack and Barber Road. (2-9-11).
Dark Horses
The horses that could figure underneath are numerous. Un Ojo, the 4, and Ethereal Road, the 10, have eligibility to improve. How rapidly are they progressing?
Good betting board for exacta and trifecta boxes, with mid-priced horses having an excellent shot to hit the board.
Horses are evolving and improving and several horses have a race over the track. Somebody should run better than his odds would indicate.
Good luck with 2022 Rebel Stakes odds. It's quite the puzzle!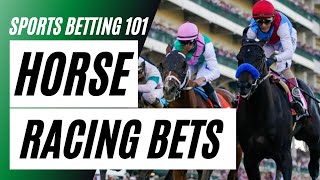 Road To Kentucky Derby Point Standings
The top-20 healthy horses in the standings after all KY Derby prep races have completed will be eligible to enter the Run for the Roses on the first Saturday in May. These standings are as of Wednesday, Feb. 23.
| Rank | Horse | Points | Trainer |
| --- | --- | --- | --- |
| 1 | Epicenter | 164 | Steven M. Asmussen |
| 2 | Zandon | 114 | Chad Brown |
| 3 | White Abarrio | 112 | Saffie Joseph, Jr. |
| 4 | Mo Donegal | 112 | Todd Pletcher |
| 5 | Tiz the Bomb | 110 | Kenny McPeek |
| 6 | Cyberknife | 100 | Brad Cox |
| 7 | Crown Pride (JPN) | 100 | Koichi Shintani |
| 8 | Taiba | 100 | Tim Yakteen |
| 9 | Simplification | 74 | Antonio Sano |
| 10 | Smile Happy | 70 | Kenny McPeek |
| 11 | Classic Causway | 66 | Brian Lynch |
| 12 | Tawny Port | 60 | Brad Cox |
| 13 | Barber Road | 58 | John Ortiz |
| 14 | Un Ojo | 54 | Anthony W. Dutrow |
| 15 | Messier | 40 | Tim Yakteen |
| 16 | Zozos | 40 | Brad Cox |
| 17 | Summer Is Tomorrow | 40 | Bhupat Seemar |
| 18 | Charge It | 40 | Todd Pletcher |
| 19 | Happy Jack | 30 | Doug O'Neill |
| 20 | Pioneer of Medina | 25 | Todd Pletcher |
| 21 | In Due Time | 24 | Kelly Breen |
| 22 | Ethereal Road | 22 | D. Wayne Lukas |
| 23 | Rich Strike | 21 | Eric Reed |
| 24 | Rattle N Roll | 20 | Kenny McPeek |
More Horse Racing Coverage From TheLines