Plaintiffs in a PayPal lawsuit are warning others about using PayPal or Venmo to collect entry fees for private pools – including March Madness.
And if you think simply leaving the comments blank or notating the money is for family or friends will disguise it, things have changed.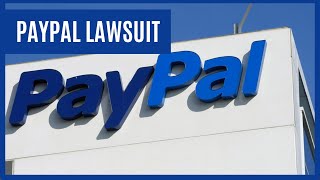 Class-Action Lawsuit Filed Against PayPal
A class-action lawsuit led by Chris Moneymaker, 2003 World Series of Poker Main Event champion, was filed in January against PayPal. It comes after many private leagues and pools noticed their entry fees were frozen or seized altogether by the payment service after fantasy football season. Moneymaker is now calling for others to join the PayPal lawsuit.
The timing after fantasy football season was just the latest round of users sharing stories on social media of funds being seized by the payment service.
The complaint filed in United States District Court, Northern District of California alleges, "This action stems from (PayPal)'s widespread business practice of unilaterally seizing funds from its clients' financial accounts, without cause and without any fair or due process."
PayPal's terms and conditions state unless a gambling merchant has been approved by PayPal, "account holders may not use PayPal to send or receive payments for any form of gambling activities, including but not limited to payments for wagers, gambling debts, and gambling winnings."
However, the plaintiffs in the PayPal lawsuit contend while it may be within its terms to ban users from their app/site, "PayPal's user agreement and acceptable use policy cannot be used as a 'license to steal.' There is no equitable or legal argument which condones theft."
Multiple e-mails sent by TheLines to PayPal Media Relations asking for clarity so others in fantasy sports leagues do not have their funds frozen or seized were not answered. If that changes, we will update this article.
Chris Moneymaker Advisor To PayPal Lawsuit
So how did the 2003 WSOP champ get involved in this lawsuit against PayPal? Moneymaker was playing in a 12-team fantasy football league with his friends with entry fees at $1,000 each. PayPal froze that money. All $12,000 worth of entry fees.
Moneymaker told TheLines PayPal has since returned his $12,000 but others have not been as fortunate. Since his funds were returned, he is no longer a plaintiff in the PayPal lawsuit but has stayed on as an advisor for The Bensamochan Law Firm Inc., the attorneys that filed the complaint.
"They returned my money after I threatened a class-action suit, and it gained steam," he said.
Moneymaker posted Thursday night a way to join the class-action lawsuit for anybody who has experienced a similar situation with PayPal or Venmo, which is owned by PayPal.
"The Bensamochan Law Firm would like to hear from any other individual who have had money confiscated by @PayPal for an alleged violation of its User Agreement or Acceptable Use Policy," Moneymaker tweeted. "Please use the following email address: [email protected]"
Social Media Lights Up With Similar PayPal Horror Stories
Fantasy Football Twitter lit up in January with other people sharing stories about having PayPal freeze or seize funds. Many replied to Scott Fish, creator of the popular charity league named the Scott Fish Bowl, which raises money each year primarily to get holiday gifts for children around the country who otherwise would not get any.
"PayPal froze my account for 180 days. A month later they seized the $1,660 balance and claimed it was for damages because an owner had put fantasy football in the comments," one person tweeted in a reply to Fish. "Venmo is now owned by PayPal and has the same terms of service prohibiting fantasy sports. Beware!"
"They seized thousands, not hundreds," another person posted. "PLEASE DO NOT USE PAYPAL even if your state approved sports betting it is still a violation I learned."
One source operating a small business similar to the Daily Racing Form in horse racing that would send out handicapping information for races told TheLines his PayPal account was shut down and funds frozen as well. Horse racing is legal, and according to the source, he was not taking bets, only selling horse racing handicapping information sheets.
Another user told TheLines even his small $5 entry fees were seized with the account suspended. There does not seem to be any caveat to avoiding the risk with PayPal or Venmo. If you use either for collecting private pool entry fees, you simply cannot guarantee the money will still be there to pay out winners.
Advice For Fantasy Football, March Madness Pools, Etc.
Let's be honest here. Telling people to stop playing in private fantasy football leagues, March Madness pools, etc. is probably not a realistic solution. So what should fantasy sports fans who still want to play do?
Fish's advice is to definitely stop using PayPal or Venmo immediately as a quasi bank account for entry fees.
"The old way of simply leaving the comments blank or putting something like 'Happy Birthday' isn't tricking PayPal anymore, and they are figuring it out in other ways," said Fish.
Authorized options like LeagueSafe exist for a small fee and offers full transparency to all the members of your league or pool.
Chris Moneymaker's advice after helping file the PayPal lawsuit?
"Learn how to use crypto."
RANK
OPERATOR
BONUS
INFO
ACTION