[toc]Three weeks after the official launch, Activision Blizzard's new game, Overwatch, has passed 10 million players.
Overwatch is a multiplayer first-person shooter video game available for Microsoft Windows, PlayStation 4 and Xbox One.
The game is heavily focused on team play, and has been designed to become a staple of the esports tournament scene. Blizzard has undertaken a massive marketing campaign to ensure the game's initial success.
So far the plan is working.
Ten million players in such a short time is a great start, but establishing the game alongside the industry giants of StarCraft 2, Dota2 and League of Legends will depend heavily on more than just the initial activity numbers.
Live tournaments have begun
An early sign of success is that Overwatch is already one of the featured top five on Twitch, and the first live Overwatch tournament was successfully run on May 28 and May 29.
The Agent's Rising Overwatch tournament was held at the specialist Esports Arena in Santa Ana, Calif. The event came with a cautious prize pool of just $10,000, but managed to attract teams from all over the world. The organizers boasted an online audience of 45,000 concurrent viewers; a number which is bound to rise meteorically as big prize money events kick off.
The first of these is likely to be the Overwatch Atlantic Showdown on August 20 and August 21.
It's being held at Gamescom in Cologne, Germany. ESL is organizing the tournament and putting up $100,000 in prize money. Eight teams will take part, four from Europe and four from the U.S., with ESL covering travel costs.
Gamescom is Europe's largest gaming trade fair. Tickets for Saturday, August 20 are already sold out.
Overwatch teams are forming quickly
Last week, the news broke that Manchester United was bidding against Fnatic to buy an unnamed Overwatch team.
At the beginning of this week, Splyce announced it had formed its own Overwatch team. Splyce only began its Pro Team activity in 2015, and started with teams for World of Warcraft, Hearthstone and Super Smash Brothers.
Since then it has expanded to support teams in League of Legends (EU LCS), Call of Duty (Activision World League EU) and Counter-Strike: Global Offensive (ESL Pro League NA).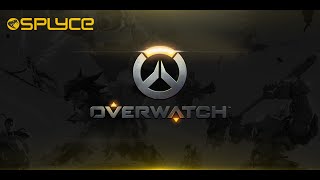 The big sports betting operators aren't yet involved
A look at Pinnacle, William Hill, Bet365 and Ladbrokes shows that no odds are being offered yet on Overwatch events. Until a proper tournament schedule is established this is not surprising.
While Overwatch is making its bid to become the next big thing in esports, bettors will have to wait for the game to mature before they are able to wager on their favourite teams.