Maybe Eminem was wrong. Maybe you DON'T only get one shot, one opportunity, to seize everything you ever wanted, one moment. Maybe you do get another shot after missing your chance to blow. Just maybe, more than one opportunity comes once in a lifetime.
Just ask New Jersey.
After all, the Garden State took a stab at legalizing sports betting back in 2014, only to be brought to court by the Big 4: NFL, NBA, MLB, and the NHL. New Jersey filed an appeal and was shot down. It appealed again and was flattened like the chair then-Gov. Chris Christie sat in.
It then went to the US Supreme Court, which ultimately — and finally — struck down the Professional and Amateur Sports Protection Act (PASPA) to clear the way for state-by-state regulated wagering.
Let's check in with Eminem to get his reaction to that number of opportunities.
New Jersey was not even the first state to legalize sports betting. That honor went to Delaware. Hi. I'm in … Delaware. Yet like Rudy against Georgia Tech, the game jersey went to Jersey. The Garden State now has a well-deserved and fitting honor to be the first at something, as New Jersey becomes the first state outside of Nevada to roll out mobile sports betting.
Filling up on apps
Whose favorite sports documentary isn't Rudy? Heresy, if it ain't. In a way, New Jersey's drawn-out battle for legalized sports betting is mirrored in the film, particularly with the title character, who may have been a "5-foot nothin', 100 and nothin'" bumbling Notre Dame football wannabe, but offered quotes with which Jersey can certainly relate:
"We're gonna go inside, we're gonna go outside, inside and outside. We're gonna get 'em on the run boys and once we get 'em on the run we're gonna keep 'em on the run. And then we're gonna go go go go go go and we're not gonna stop til we get across that goal line."
Rudy also took one thing to heart, something his ol' buddy Pete offered: "Well, you know what my dad always said: Having dreams is what makes life tolerable."
New Jersey clinged to its dream of regulated wagering. Not only is it now a reality, but the state is now at the forefront of a new era in a still-young world of sports betting.
DraftKings unveiled its mobile DraftKings Sportsbook on Wednesday after the NJ Division of Gaming Enforcement approved the application of the daily fantasy sports giant and Resorts, whose sports betting license DraftKings used to get a foot in the door.
That came mere hours after Caesars Entertainment announced plans to launch its merged Caesars Casino & Sports app ("coming soon," the company says) to take sports betting online in time for football season.
And that was a day after MGM Resorts International became "the official gaming partner" of the NBA at a press conference that concluded with MGM CEO Jim Murren, as an aside, noted that "we'll be taking mobile bets from Borgata and playMGM in New Jersey" by the end of this week. ("OK, yeah, thanks for coming, guys. Don't forget to grab a snack on your way out, Parker here needs a ride home, and also mobile sports betting is coming. K, Byyyyyye.")
Within a few days, three companies were knee-deep in mobile wagering. Forget "Lose Yourself." Jersey's got only one Eminem song on repeat: "Remember Me?"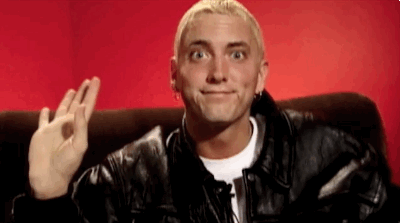 Welcome to the new age
No world has ever existed like it does today. For sports betting, New Jersey has the machete and is hacking away at the jungle ahead.
For years, the state has been at the forefront of the fight for regulated wagering. It earned all 49 states (not including Nevada) an opportunity to integrate the industry into their economies. Delaware — friggin' Delaware — stole the spotlight like a neglected middle child begging for Mommy's approval by becoming the first non-Nevada state to debut sportsbooks.
Now, New Jersey finally has its chance to shine. Enjoy that sack, Rudy. Now off you go.