Not everyone looks forward to March Madness. Non-basketball people neither fill out a bracket nor understand why you're rooting for teams named VCU, Gardner-Webb, or Saint Mary's. So, here are 16 ideas for bracket contests they can play while you scream at the television.
Fast food restaurants
McDonald's or Burger King? Jack in the Box or Wendy's? Or, are you more of a regional chain person? People in the South will swear by Whataburger. Residents of the southwestern US will prefer In n' Out.
A bracket for this debate is sure to generate no winners and tons of animosity. What more do you want?
80s/90s/2000s movies
Movies are part of our cultural fabric. They bind us together and give us a common language.
However, some are better than others. So, depending on the age range of the competitors, there can be lively debate about the best voice of each era.
Classical composers
Okay, this one is probably for the snobs among us. Full disclosure – I'm one of them.
But, a contest to figure out who stands taller between Mozart, Bach, and Beethoven would be a nice change. After all, nothing could settle a debate about composers from different eras like an NCAA-style tournament.
Conspiracy theories
Have a strong feeling about chemtrails? Feel like Oswald could not have acted alone? This is the bracket challenge for you. Break out the tinfoil hats and decide if we should worry more about the Illuminati or the New World Order.
Martial arts
You wouldn't need a black belt for this one. Find out if karate is still the champion.
Has Brazilian jiu jitsu taken the top spot? Heck, even fake martial arts like gunkata could compete here.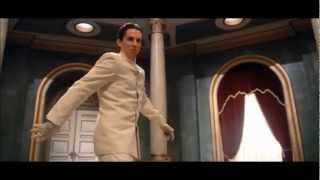 Potato chips
Who doesn't love Cheetos? Probably somebody does. Maybe they feel strongly about Sun Chips or Fritos.
Then, there could be a classic matchup between Nacho Cheese Doritos and Cool Ranch Doritos. We could finally know how much people like sour cream and onion.
This bracket might have some real-world implications.
Biggest Trump gaffes
Of course, President Trump's entire stint in office has been a series of real-world implications. Our current President's run in the Oval Office has been marked with controversies and complaints about his unorthodox style.
From his numerous hirings and firings to his propensity to boast unnecessarily, a list of Trump's biggest missteps would have the opposite problem of most brackets. There are so many that it might be hard to narrow them down.
Vegas buffets
Las Vegas, Nevada is synonymous with lights, glamour, and gambling. However, the desert city is also home to many great buffets, both on and off the Strip.
These smorgasbords of food items deserve their time in the sun. The results of a Vegas buffet bracket would basically be a public service.
Vacation destinations
The hardest thing about going on vacation is the unknown. Some places have reputations as great spots that are deserved. Some other tourist spots should be avoided.
Maybe Paris should get a #1 seed? Or, maybe it's not so nice.
Maybe Rome is better? Perhaps Rome is a trashbin.
These are the questions a vacation destination bracket would help to solve.
Colors
This one is simple. There is no logic to these.
But, that's the beauty of it. Everyone has a favorite color. Maybe one color is, indeed, better than the rest.
It's blue, by the way…royal blue.
Types of cheese
Care for some provolone? Maybe Swiss cheese and its holes has more appeal.
Or, perhaps more exotic styles are your speed. A nice brie, or a smelly roquefort, or Muenster are your favorites.
Maybe cheese seems a silly thing to pit against itself. But, to non-basketball people, so is basketball.
Most annoying sports personalities
Okay. We stole this one from The Spun. It was too good not to include, however.
If anything, the seeding itself generated a disagreement in our office. So, it would probably do the same thing for yours.
Dog breeds
Wars might start over this one. People love their dogs, but they especially love dogs of their dogs' breed.
So, the poodle people might come to blows with the bulldog people. Golden retriever fans are not going to understand how anyone couldn't prefer their favorite galoots.
The only ones to lose in a dog breed bracket would be cat people. Cat people are weird, though.
Car models
In the Book of Manly Things, there are two acceptable specializations: jocks and gearheads. Since March Madness itself takes care of one faction, the other sect needs its own.
This bracket would be the place to argue between the Ford Shelby 427 Cobra and the Corvette Sting Ray. The Dodge Viper could go toe-to-toe with the Ferrari 360 Modena.
Like many brackets on this list, there could be no winners – only people who are angrier. But, it would be a lot of fun to watch.
Sleeping positions
This bracket would be much more subtle. Most people don't give their slumbering body position much thought, but there's far more variation than one might imagine.
We might have to stretch to make a full bracket out of this one. But, the open spaces could allow for some creativity – standing sleepers or those folks with their butts in the air could finally get their due.
Best Picture winners since 1945 (64 of them)
Finally, there's a unified process about the best movies ever made. Not all years are created equal, and watching Shakespeare in Love and The English Patient go down in flames would be quite cathartic.
Of course, it would feel like we all wasted our time when The Godfather won. As if everyone didn't know that already.