Here comes another 50-point race, and for all intents and purposes, a spot in the starting gate in the Kentucky Derby. Tampa Bay Downs has unfurled morning line Tampa Bay Derby odds for the $400,000 race over 1 1/16 miles Saturday at 5:32 p.m. ET.
The winner of the race qualifies for the Run for the Roses on May 7.

Get Up to $200 Back If Your First Bet Loses
$200 BONUS
If Your Bet Loses
Get Your First Single-Horse Win Wager Back
Up to $200 If You Lose
Use Promo Code: 200TVG

Rain In The Forecast
Nationwide bettors have an interesting assignment here: check the weather conditions on race day. Tampa Bay is scheduled to be hit with morning thunderstorms and afternoon showers. Precipitation probability is listed at near 100%.
It will be important to note the track conditions throughout the day. You don't know who will take to that surface. A sloppy track may reduce this outlay to an action bet for some, or a superfecta jammed with longshots. If the rain doesn't fall hard, however, bettors could be back to normal. This is a race-day call.
Here is the lineup of post positions, drawn in midweek.
The Morning Line: 2022 Tampa Bay Derby Odds
| Post | Horse | Odds | Trainer | Jockey |
| --- | --- | --- | --- | --- |
| 1 | Grantham | 20-1 | Micheal Maker | Sammy Camacho |
| 2 | Trademark | 30-1 | Victoria Oliver | Daniel Centeno |
| 3 | Happy Boy Rocket | 12-1 | Bill Mott | Jr. Alvarado |
| 4 | Classic Causeway | 8-5 | Brian Lynch | Irad Ortiz |
| 5 | Giant Game | 10-1 | Dale Romans | Joseph Talamo |
| 6 | Golden Glitter | 12-1 | Mark Casse | Antonio Gallardo |
| 7 | Strike Hard | 8-1 | Matthew Williams | Luis Saez |
| 8 | Major General | 9-2 | Todd Pletcher | J.J. Castellano |
| 9 | Shipsational | 5-1 | Edward Barker | Manny Franco |
| 10 | Belgrade | 20-1 | Graham Motion | Hector Diaz |
| 11 | Money Supply | 10-1 | Chad Brown | Jose Ortiz |
| 12 | Spin Wheel | 20-1 | George Arnold | J.C. Castanon |
Past Performances
1. Grantham (20-1)
Should appreciate the shorter distance. Was leg-weary in the 1 1/8-mile Withers, finishing a game but distant fourth to Early Voting. The horse who finished slightly ahead of him in that race, Un Ojo, came back to win the Rebel at a stunning 75-1. Use underneath in exotics?
2. Trademark (30-1)
Got burned when moving up in class to the Sam Davis. Finished 12th to Classic Causeway. Hard to see him making up that kind of ground.
3. Happy Boy Rocket (12-1)
Passed a test at Gulfstream Park in late January, prevailing in Maiden Special Weights company at 1 1/6 miles in just his second start. Stalked in 6th, took over around the turn and held off the closers. Good sign that Junior Alvarado, who rode him there, takes him here. Big step up, as his distance time is about three seconds slower than Classic Causeway.
4. Classic Causeway (8-5)
Won in 6-5 front-running fashion in the Sam Davis at this track. Deservedly favored. Has early foot and three-straight races in the 1 1/16-mile distance. Showed put-away ability when contenders came up to him around the turn in the Sam Davis. Much to like. If nobody goes with him early, may kiss the field goodbye. Sharp horse.
5. Giant Game (10-1)
Was it the three-month layoff? After being in the Breeders' Cup Juvenile last November, threw a dud into the Holy Bull. Was in perfect position to attack the frontrunners, but faded badly. Improvement expected for second race back, but enough to beat this field? A true wild card.
6. Golden Glitter (12-1)
Improving, but so is the horse who beat him in the Sam Davis (Classic Causeway) and the runner-up (Shipsational). He finished fifth that day. Wouldn't expect him to overcome that difference, but may fight for the minors.
7. Strike Hard (8-1)
Fourth in the Sam Davis. Finish was nearly a carbon copy of Golden Glider. Much to overcome.
8. Major General (9-2)
Showed tremendous heart, stretching out to win the 1 1/6-mile Iroquois in just his second effort. He was 9-2 and had a good trip of breaking alertly, sitting behind the leaders and outgunning them down the stretch. Much to like, except the layoff. Budding class horse, but is off nearly six months. Would not be surprised if he needed one.
9. Shipsational (5-1)
Waged a strong stretch campaign to finish clear second to Classic Causeway in the Sam Davis. Beat Golden Glider and Strike Hard in the race. May try to move sooner here. Figures in trifecta boxes and perhaps the exacta if Major General is not ready. Would benefit if a speed duel softened up Classic Causeway.
10. Belgrade (20-1)
Ambitiously placed. Was all out to obtain a seven-furlong allowance victory at 1-2 odds on this track in February. Significant step up in class and distance looks to be daunting task.
11. Money Supply (10-1)
Good long-term signal as a horse to watch, but will that be here? Spotted the field 12 lengths in his debut and roared back to win at six furlongs, which is not easy to do at speed-favoring Tampa Bay. Stretches out and moves up. Connections want to see what they have. Thought his odds would be higher. Will deserve scrutiny on that alone.
12. Spin Wheel (20-1)
Distant sixth in the Holy Bull. Did not do anything in that race to suggest a major improvement would come here.
Triple Crown Schedule
Betting Strategies For 2022 Tampa Bay Derby Odds
Fast Track Scenario
On a dry track, this feels like a 4-9 exacta box to me, with the 8 tossed in to complete the trifecta. That's the first wager. Classic Causeway looks like the horse, but so did Newgrange at the Rebel last month and he flopped. Young, improving horses are evolving all the time.
There may not be much value on Classic Causeway. Can you get 2-1 or more on him? Small win bet for me at that price, otherwise pass because the reward doesn't match the risk.
Will take a little stab with the 9 first and second in 10-cent superfecta keys with 1,4,6,7,8. Cost is $6 for each ticket, $12 total. I like how he was moving at the end of the Sam Davis. May substitute the 5 or the 11 for one of the under horses, will see on race day. Would like to include them all, but it gets expensive.
The Ortiz brothers, Irad and Jose, merit a $2 exacta box 4 and 11 for me. No deep reason, but they have come through in past exactas and paid well, so I have to try one.
Sloppy Track Scenario
On a wet track, it will be speculation as to who likes it. Slop would benefit early speed like Classic Causeway, but will dampen his odds. On a wet track, action bet, and throw in some bombs for me.
What about for you? Good luck hitting on Tampa Bay Derby odds.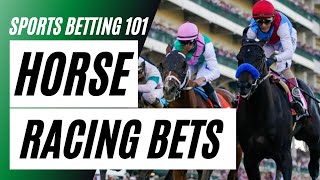 Road To Kentucky Derby Leaderboard
The top-20 healthy horses in the standings after all KY Derby prep races have completed will be eligible to enter the Run for the Roses on the first Saturday in May.
| Rank | Horse | Points | Trainer |
| --- | --- | --- | --- |
| 1 | Epicenter | 164 | Steven M. Asmussen |
| 2 | Zandon | 114 | Chad Brown |
| 3 | White Abarrio | 112 | Saffie Joseph, Jr. |
| 4 | Mo Donegal | 112 | Todd Pletcher |
| 5 | Tiz the Bomb | 110 | Kenny McPeek |
| 6 | Cyberknife | 100 | Brad Cox |
| 7 | Crown Pride (JPN) | 100 | Koichi Shintani |
| 8 | Taiba | 100 | Tim Yakteen |
| 9 | Simplification | 74 | Antonio Sano |
| 10 | Smile Happy | 70 | Kenny McPeek |
| 11 | Classic Causway | 66 | Brian Lynch |
| 12 | Tawny Port | 60 | Brad Cox |
| 13 | Barber Road | 58 | John Ortiz |
| 14 | Un Ojo | 54 | Anthony W. Dutrow |
| 15 | Messier | 40 | Tim Yakteen |
| 16 | Zozos | 40 | Brad Cox |
| 17 | Summer Is Tomorrow | 40 | Bhupat Seemar |
| 18 | Charge It | 40 | Todd Pletcher |
| 19 | Happy Jack | 30 | Doug O'Neill |
| 20 | Pioneer of Medina | 25 | Todd Pletcher |
| 21 | In Due Time | 24 | Kelly Breen |
| 22 | Ethereal Road | 22 | D. Wayne Lukas |
| 23 | Rich Strike | 21 | Eric Reed |
| 24 | Rattle N Roll | 20 | Kenny McPeek |
More Horse Racing Coverage From TheLines