Mo Donegal stands near the top of 2022 Kentucky Derby standings. He has plenty of experience racing– and beating– other horses expected to be in the final Derby field. Below, we'll look at everything you need to know about Mo Donegal before the Run for the Roses on May 7.
Free Pick'Em Contests! Compete for prizes every day by entering our free betting games. NFL, MLB, golf and more!
Mo Donegal Kentucky Derby Profile
Record: 3-0-2 (5)
Owner: Donegal Racing
Jockey: Irad Ortiz Jr.
Trainer: Todd Pletcher
Color: Bay
Kentucky Derby points (standing): 112 (t-third)
Running Style: Closer
Last race: Won Wood Memorial (G2)
Sire/Dam: Uncle Mo/Callingmissbrown
Mo Donegal Past Performances
| Date | Race | Length | Beyer Speed Figure | Finish |
| --- | --- | --- | --- | --- |
| 5/7/22 | Kentucky Derby | 1 1/4 miles | 96 | 5th |
| 4/9/22 | Wood Memorial (G2) | 1 1/8 miles | 96 | 1st |
| 2/5/22 | Holy Bull (G3) | 1 1/16 miles | 90 | 3rd |
| 12/4/21 | Remsen (G2) | 1 1/8 miles | 90 | 1st |
| 10/29/21 | MSW | 1 1/16 mile | 82 | 1st |
| 9/24/21 | MSW | 6 1/2 furlongs | 72 | 3rd |
The Word On Mo Donegal
April 29: "He's very happy," Todd Pletcher's right-hand lady Amelia Green said as she took her mount off the track and back to the barn. The trio of the Pletcher Derby colts were likely to be gallopers Monday morning. "We might have them go stand at the gate tomorrow or Tuesday depending on the track condition." Mo Donegal ran a mile and a quarter Saturday.
May 3: Trainer Todd Pletcher: "I think the new gate (which brings the inside horses farther off the rail) should work to Mo Donegal's advantage. He's got some experience in there; he just won the Wood Memorial from the one hole. He's used to having dirt in his face and I'd hope that Irad (Ortiz Jr.) could save some ground around that first turn and get us in a good spot. He's one of the few horses in my barn that I think could handle a spot like that. "
Mo Donegal thrives from working the back of the pack and nipping victories just before the wire. He's a strong closer, showcasing that ability most recently at the Wood Memorial. There, he came from well back in the pack and took the victory away from Early Voting, who we may also see run May 7.
He made a five-second improvement from December at the same track at 1 1/8 mile distance to win the Wood.
Bettors may pick up on both his improvement and uncanny ability to close gaps in the home stretch.
Follow TheLines on Twitter for more Kentucky Derby betting content
Kentucky Derby Odds 2022
Any bets made on the TVG app will see odds shift based on how much is wagered on each horse until the starting gates open.
| Post | Horse | Latest odds (6:30 p.m. ET | Morning Line Odds | Trainer | Jockey | W-P-S (Races) |
| --- | --- | --- | --- | --- | --- | --- |
| 1 | Mo Donegal | 9-1 | 10-1 | Todd Pletcher | Irad Ortiz Jr. | 3-0-2 (5) |
| 2 | Happy Jack | 20-1 | 30-1 | Doug O'Neill | Rafael Bejarano | 0-0-2 (3) |
| 3 | Epicenter | 5-1 | 7-2 | Steve Asmussen | Joel Rosario | 4-1-0 (6) |
| 4 | Summer Is Tomorrow | 33-1 | 30-1 | Bhupat Seemar | Mickael Barzalona | 2-3-0 (7) |
| 5 | Smile Happy | 14-1 | 20-1 | Kenny McPeek | Corey Lanerie | 2-2-0 (4) |
| 6 | Messier (CAN) | 6-1 | 8-1 | Tim Yakteen* | John Velazquez | 3-3-0 (6) |
| 7 | Crown Pride (JPN) | 17-1 | 20-1 | Koichi Shintani | Christophe Lemaire | 3-0-0 (4) |
| 8 | Charge It | 15-1 | 20-1 | Todd Pletcher | Luis Saez | 1-2-0 (3) |
| 9 | Tiz the Bomb | 27-1 | 30-1 | Kenny McPeek | Brian Hernandez Jr. | 5-1-0 (8) |
| 10 | Zandon | 6-1 | 3-1 | Chad Brown | Flavien Prat | 2-1-1 (4) |
| 11 | Pioneer of Medina | 53-1 | 30-1 | Todd Pletcher | Joe Bravo | 2-1-2 (6) |
| 12 | Taiba | 5-1 | 12-1 | Tim Yakteen* | Mike Smith | 2-0-0 (2) |
| 13 | Simplification | 35-1 | 20-1 | Antionio Sano | Jose Ortiz | 3-1-2 (7) |
| 14 | Barber Road | 54-1 | 30-1 | John Ortiz | Rey Gutierrez | 2-4-1 (8) |
| 15 | White Abarrio | 14-1 | 10-1 | Saffie Joseph Jr. | Tyler Gaffalione | 4-0-1 (5) |
| 16 | Cyberknife | 15-1 | 20-1 | Brad Cox | Florent Geroux | 3-2-0 (6) |
| 17 | Classic Causway | 75-1 | 30-1 | Brian Lynch | Julien Leparoux | 3-1-1 (6) |
| 18 | Tawny Port | 74-1 | 30-1 | Brad Cox | Ricardo Santana Jr. | 3-1-0 (5) |
| 19 | Zozos | 43-1 | 20-1 | Brad Cox | Manny Franco | 2-1-0 (3) |
| 21 | Rich Strike | 80-1 | 30-1 | Eric Reed | Sonny Leon | 1-0-3 (7) |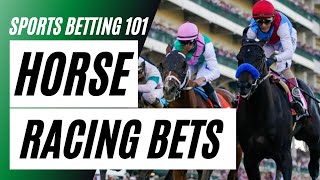 Sports Betting Promos In Your State
RANK
OPERATOR
BONUS
INFO
ACTION