The 2021-22 NBA season begins Tuesday as the league shifts back to its normal October-through-June time fame. I'm always excited for NBA season, and I'll be betting it plenty as usual. This being my first year writing for TheLines, I put together some tips on how to bet the NBA.
I've been regularly betting the NBA for more than 10 seasons now. While I won't be doing this for a living any time soon, I have had several profitable seasons and more importantly, I've certainly learned some lessons.
What follows are some things to keep in mind when making your NBA bets both in the preseason futures markets and day-to-day during the season.
Bet $1 Get $100 + Up to $1,050 Bonus

1
UP TO $1,050 FREE
New User Bonus. T&Cs Apply.
Special for Bets on NFL, NBA, CFB & CBB
Bet $1 & Win $100

$50 Free Bet on Deposit

Up to $1,000 Deposit Bonus
To Claim: Click Play Now
Free NBA Picks: Subscribe To TheLines YouTube Channel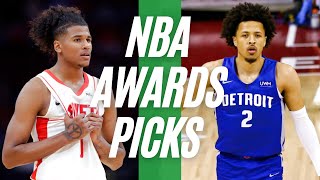 Our deep dive on how to bet NBA markets begins with championships and futures odds. Few betting experiences are more thrilling than sweating a longshot futures bet that winds up having a real shot. You get the opportunity to win big money, plus you get that feeling of accomplishment with a contrarian team few picked.
However, I'd caution against chasing many of these in the NBA. The NBA tends strongly toward predictability. Only two champions among preseason NBA longshots had odds of +2000 or longer since 1985. Not one NBA champion since '85 started the season with +3000 odds or longer.
Research by statistician Michael Lopez also confirms what many already knew: no other major North American sport plays out as predictably as the NBA. Myriad reasons for this exist.
Superstars drive winning in the NBA. With fewer players on the court, guys like LeBron James and Kevin Durant have an outsized impact since they can take the ball every possession and increase their teams' chances of scoring. Even a guy like Patrick Mahomes in the NFL, incredible as he is, can have a muted impact if other players on the field aren't doing their jobs.
With a few exceptions like James Harden getting traded before 2020-21, you know which teams have these superstars.
And with around 100 possessions in a game, variance gets ironed out much more frequently. A freak occurrence in a baseball game like a .200-hitting catcher cranking a three-run bomb sometimes decides the game. But if Dwight Howard hit 3s on back-to-back possessions, the other team still has about 98 more opportunities to make up for that.
The same principle applies on a grander scale both in the regular season and the postseason. Even a freak run of variance costs a team a game or two, they have 80 more in the regular season. No big deal. And the seven-game series format of the postseason assures that a much stronger team almost never loses.
All of this is to say, profitable longshot futures plays are just tougher to find in the NBA. The NFL has seen four, MLB five and the NHL three in that same time frame where the NBA has had zero.
Combine this phenomenon with high vig and the fact I have to let the sportsbook hang onto my money for many months, and I'm generally less interested in betting NBA futures than any other sport.

Tanking is a well-chronicled phenomenon that's fairly unique to the NBA, at least in scale and impact.
Teams know full well about the superstar mechanic discussed above. They know in turn that the best way to get one of those superstars is to get the top pick in the draft, which has produced a disproportionate amount of value compared to every other pick.
Therefore, even with the flattened lottery odds, you can bet that some teams will angle themselves for that top pick. They'll do things like rest their best players and trade solid veterans to contenders, weakening their team on purpose.
You can easily adjust your expectations on a day-to-day basis for game lines, but it's something you have to think about far in advance when betting regular season wins. I bet these every year. I've learned the hard way that some "bad" teams set to hit their overs are hell-bent on going under.
Perhaps the most brazen example of this occurred just last season. The Oklahoma City Thunder closed with a total of 22.5 wins. On March 22, they beat the Timberwolves to move to 19-24. That put them on about a 32-win pace, set to go miles over without even half of a sweat.
How did they respond to the unexpected success? They announced Shai Gilgeous-Alexander, their ascending star player, had a foot injury and wouldn't play for the foreseeable future. They sent solid veteran big man Al Horford home for the rest of the season a couple of days later.
The team finished 3-26 to go under. You can sidestep some of these landmines by anticipating which teams might follow this route and bet (or don't) accordingly.
If you're looking at an over for a team expected to be out of the playoff hunt, make sure you either really love their roster/coach, they don't control their own draft pick, or both.

NFL bettors might be used to factoring in some small travel/rest advantages. You know that you should downgrade a team that played on Monday and travels across the country the next week, but the travel and rest advantages enjoyed by the teams are generally fairly minor. Maybe they nudge the line a point at most.
Not so in the NBA. At times, these situations can impact team performance massively.
You must always keep tabs on where teams find themselves in their schedules when dissecting how to bet NBA games. Playing on a back-to-back should impact how you view a team's chances. Even more so if they're playing on road, and further if that back-to-back is their third game in four nights.
The most golden of spots feature a road team playing its third in four against a home team with a couple of days of rest. These situations are likely worth several points to the line, and blowouts often follow if things get out of hand by the middle of the game.
ESPN wrote a piece highlighting these "schedule losses" and how the betting markets undervalue them, and you should read it so you have an idea of how these spots work.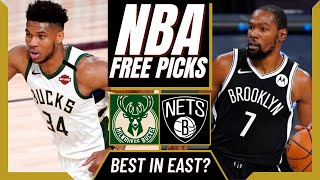 Learning how to bet NBA games sometimes starts the day before the game. Generally speaking, most NBA markets will open up the day prior to tip. These markets usually have small limits, but the lines themselves are far softer than what you'll find a few minutes or even hours before tip-off.
You can take advantage of this by having a power number for each team ready in advance, making some small adjustments for injuries and travel, and firing your bets into the overnight markets.
If you want to learn more about the lifespan of a betting line and why getting in early plays to your advantage, click here and go to the section titled "Why Do Point Spreads Change?"
NBA markets are some of the sharpest in the world. If you hope to beat them, it would behoove you to play the overnight markets. I can tell you without a doubt my winning plays skew heavily toward these bets.
Yes, there will be times when you bet the Lakers -3 and all of a sudden LeBron is announced out a few hours before the game and you are suddenly looking at Lakers +5 with a sick feeling in your stomach. But, these will happen the other way too, and hopefully they even out over the course of the season.
Speaking of injuries…

Every single season, NBA players will collectively miss hundreds of games due to injuries and rest. These create uncertainty in the market, and value follows uncertainty.
Particularly when high-usage players miss games, others must fill the void they create. How do these players affect their teams' efficiency and style of play? If you can answer these questions more quickly and accurately than the market at large, you can find value in a variety of different fashions.
Simply watching NBA games will give you a good idea of how injuries and rest affect a team. You'll see how their teams change without them. Add in a dose of statistical study – lineup data and on/off numbers are the key here – and you can sometimes find inefficiencies that aren't obvious.
As an example, think of a deliberate point guard, someone like Chris Paul. Imagine he gets hurt, and you've noticed his backup likes to push the pace. You might find value in Phoenix Suns overs for the next several games before the lines adjust.
The market often overreacts to major injuries in terms of the spread. Bill Simmons coined the term "Ewing Theory" to explain the seeming over-performance of teams when star players sit.
While you can find anecdotes supporting either side of that idea, there's definitely a shade of truth to it. Players stepping into bigger roles often perform above their talent levels initially before other teams get the chance to fully scout them and adjust to their tendencies. Remember the run of dominance Jeremy Lin enjoyed when thrust into the spotlight with the Knicks?
Keep in mind this is a short-lived phenomenon. These players should, by definition, settle back at their true talent levels eventually, but you can take advantage in the short-term.

Tips on how to bet NBA games would be incomplete without discussing live betting. The NBA game is one of runs, with teams routinely putting together small stretches outscoring the opponent by 15 points or more.
The proclivity of the 3-point shot only increases these hot-and-cold runs due to the inherent variance involved. As teams shoot more and more 3-pointers, they become more able to make up ground quickly.
This has major ramifications in live betting. It's not unusual to find teams that are small underdogs or even favored down 20 in the first half. Again, provided mostly shooting variance is causing this deficit, these teams regularly climb out of such holes. They're often very live to make it close if not win the game outright still.
Watching the games will clue you in to what's causing these deficits, and if you think it won't continue, you have a profitable live opportunity on the trailing team. That's especially true when you have a team like the 2020-21 Jazz. They were first in the league in 3-point attempts per 100 possessions and third in accuracy. A mere five minutes might be enough for them to erase a double-digit deficit.

The NBA season is long and grueling, not only for players and coaches but those grinding through the lines every single night to try to find value.
One thing I can promise you is there will be pain. If you bet the NBA night after night, you will take numerous horrendous beats. At multiple points, someone is going to hit an uncontested layup at the buzzer in a 10-point game that covers the spread or launch a meaningless 3 at the buzzer that ruins your under.
These nights frustrate but they are an inevitable part of the ride.
Most of all, bet responsibly and keep your expectations in check. I've had multiple seasons winning 40+ units in football and baseball, but NBA markets are some of the toughest in the world to beat. If I finish in the black at all I'm pretty happy, and anything above 20 units and I'll be doing backflips.
There are far better chances of sustained success for casual bettors than firing at NBA sides and totals. Even in basketball alone you're better off focusing on under-the-radar prop markets or some obscure college conference.
But for me, the enjoyment of watching the best athletes in the world night after night makes up for the bad beats and the razor-sharp lines.
This season looks like the most wide open in recent memory if the Nets are merely a great team with two superstars instead of a nearly unbeatable team with three, and I'm excited to see what unfolds.
NBA Sportsbook Promos For 2021-22 Season
If you enjoyed this how to bet NBA games piece and want to jumpstart your sports betting account, consider one of the great sign-up offers below. Successfully navigating how to bet NBA games starts with a great strategy, but it never hurts to get some free bets from sportsbooks either.
RANK
OPERATOR
BONUS
INFO
ACTION