[toc]ESL and Fuse Media have agreed to a new partnership deal where Fuse will be the exclusive music sponsor for the ESL One New York, which takes place on Oct. 1 and 2.
ESL One New York will feature a $250,000 CS:GO tournament contested by eight of the world's top teams and a $75,000 Street Fighter V side event.
The partnership with Fuse will add a performance by Pakistani-American sisters Jahan Yousaf and Yasmine Yousaf as their band Krewella takes the stage on Sunday.
Fuse Media President and CEO Michael Schwimmer said:
"This partnership is an incredible opportunity for Fuse to enter the esports arena and connect with players and fans, and to bring our audience a glimpse into a sport that is growing exponentially in popularity.

Gaming culture resonates deeply with our core multicultural, millennial audience, and ESL One New York 2016 is the perfect entry point for us as we enter this space."
Fuse Media markets to young Latino and multicultural audiences
Fuse Media's cable networks, Fuse–available in around 70 million households—and FM in another 43 million homes, both target "New Young Americans," primarily from Latino backgrounds.
Fuse was bought by SiTV in 2014 for $275 million in cash and equity. SiTV chief creative officer is Jennifer "JLo" Lopez, who is also a shareholder in the company.
In September 2015, Fuse re-launched itself with a new brand and a "line-up of sexy, edgy, and relevant original music, comedy, culture and lifestyle programming."
[geoip2 region='ROW'][show-table name=betway][/geoip2]
ESL wants to make its live tournaments a more memorable experience
The deal with Fuse is more than a content distribution deal. ESL is enhancing the tournament experience for fans creating a more complete entertainment package.
Steven Roberts, executive chairman at ESL, commented:
"Coming to an ESL event is coming to see more than just a fantastic esports competition. We've always been committed to making the fan experience onsite a memorable one, and by adding various festival elements and multiple player-fan interaction points, we're catering to those who want more than just to watch the games.

Adding a live music performance to ESL One New York this year is another milestone on ESL's road to deliver legendary esports moments."
The biggest esports competition so far was the Intel Extreme Masters World Championship in Katowice, Poland. At the event, Leet Mob debuted their song "My Story" which became the official song of the tournament.
The admixture of music and esports looks set to be a theme that will continue.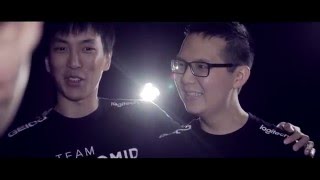 ESL One New York can expect to see plenty of esports betting action
The ESL One events have become popular among esports bettors, with several online bookmakers offering odds on the individual CS:GO matches.
At the ESL One Cologne in July, 10Bet, Bet365 and Betway all offered a range of possible wagers on the events.
While there is no legalized esports betting in New York, interest in the tournament will be global, and European and Asian sports bettors will take full advantage of the opportunity.
As ESL raises the profile of its live tournaments with deals like this one with Fuse Media, the popularity of esports betting should increase in synchrony.
Image credit: Masami Reilly / Shutterstock.com