Streaming television service FuboTV recently announced its sportsbook would be available in the fourth quarter of this year. The aptly named Fubo Sportsbook will bring technology that sports bettors have been looking for since streaming TV started.
Sports betting has come a long way since the repeal of the Professional Amateur Sports Protection Act (PASPA) in 2018. Not only is sports betting available in more states but there are more ways to bet on the games than ever.
The next step for online sportsbooks to improve is by creating new technology to make the overall experience even better. Fubo Sportsbook will begin operation later this year and will do so with one of the most inventive pieces of technology since sports betting expanded outside of Nevada.
The holy grail for the expansion of legal US sports betting is wagering during live events. In-Play betting is important for the bottom lines of sportsbook operators and broadcast outlets. This kind of betting provides fun for gamblers throughout a game. The engagement of live betting should bring more viewers to broadcasters and rights holders.
Of course, all of the betting means that sportsbook operators will increase revenue. In theory, the growth of in-play betting could be a rare win-win-win for all involved.
Live betting is still growing compared to traditional sides and totals bets. While it's growing in popularity, in-play betting won't reach critical mass until everyone can participate. Right now, it's difficult for a growing segment of sports bettors to gamble during a game.
The problem with live wagering in 2021
Unfortunately, there isn't a single solution to make live betting easy for sports bettors. Most online gambling does not take place inside of a casino where everyone betting is watching the game at the same time.
TV isn't what it used to be. There are more ways to watch live sports than ever. Additionally, there are more devices to watch the games on. All of this means that different viewers are seeing different parts of a game at the same time depending on how and where they're watching.
According to Neilson, more sports fans are watching cable than any other television format. Nearly a quarter of television viewers still watch broadcast TV.
Streaming sports is a major problem for in-play betting reaching mass appeal. More people in the US are streaming every month. According to Neilson, about 28% of viewers are streaming TV.
The variety of TV speeds is what is making in-play betting difficult for a growing number of sports bettors.
Broadcast speed differences
Over the air TV (antenna) is a few seconds behind the action inside the stadium or arena. Cable TV is a little slower than the broadcast feed. Live streaming services are the slowest TV viewing option.
Additionally, each streaming service seems to have different delays. Depending on the type of broadcast feed and service TV viewers around the US may be watching the games at a different speed.
Almost every sportsbook app is a play or two ahead of streaming feeds. Not only is this frustrating for bettors but the sportsbooks are losing revenue by the increasing number of cord-cutting customers not participating.
Fubo Sportsbook might have an idea to make live betting a bit easier on the gamblers.
Fubo Sportsbook With Live Sync
The Fubo Sportsbook announcement included a promo video that has a feature that will sync the Fubo TV feed with its sports betting app.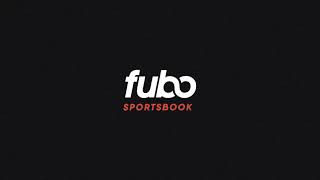 This will likely be the first time someone streaming sports at home will have live betting options that coincide with the feed of the game they're watching. Using the app and TV service is simple:
Turn on FuboTV and switch to a game
The app will launch to the game that's playing on TV
Live odds will sync to the Fubo TV feed
The player can wager on the game if he or she wants
The Fubo Sportsbook app will switch games as the player changes channels
Fubo Sportsbook sync only works with a Fubo TV feed. If someone chooses to watch a game on a different service they'll have to use whatever odds are live for the general population.
In addition to syncing with the TV service, Fubo Sportsbook will recommend betting opportunities relevant to their preferences. This will personalize the gambling experience for Fubo Sportsbook users. While syncing is unique, using artificial intelligence is something other sportsbooks are offering.
Seamless connectivity could be big for Fubo Sportsbook
The seamless connectivity between the app and streaming service will differentiate Fubo Sportsbook from every other online sportsbook. No other sports betting app offers such a fine-tuned service for in-play bettors.
In-play betting is still growing in the United States. Sportsbooks in Europe see about 80% of their wagers happening during the game. Sportsbooks in the US are far behind but catching up. According to Legal Sports Report, in-play wagers account for 50% of the wagers with FanDuel Sportsbook. While that's a lot, it's not close to what domestic sportsbook operators would like.
FanDuel doesn't offer the ability to sync with the live feed of most games. Cord cutters who enjoy live betting could make the switch from their existing sportsbook app to the Fubo Sportsbook app just to wager during the games.
Where to find Fubo Sportsbook
When Fubo Sportsbook launches it will have market access to four states:
The company will need regulatory approval to launch Fubo Sportsbook in any of these states. The company expects to be available in three or four states before the year is over. Fubo Sportsbook is in discussions for additional markets in progress.
Big step forward for in-play betting
Sportsbooks are creating new betting products to give bettors more options. This certainly helps make the experience more fun for bettors.
New technology is what will help move sports betting forward in a different way. The new tech in Fubo Sportsbook should have some impact on live betting. Obviously, having a greater reach than four states would be better.
Having said that, this is a big step forward for in-play betting. The ability to sync a sportsbook app with streaming feeds can be used by other companies over time. This should be the beginning of what could become a massive step forward.
In-play sports betting can be lots of fun for gamblers. Micro-betting throughout a game can make the viewing experience more fun. It behooves everyone to make this kind of betting easier.