Hot take: Stephen Hawking was a smart dude. If not only for one thought:
"Intelligence is the ability to adapt to change."
Nobody aspires to be Chumbawamba, a flash-in-the-pan, one-hit wonder. The Foo Fighters' reputation — with their extensive catalog of hits spanning a generation — is more desirable.
That's the goal: Adapt and endure.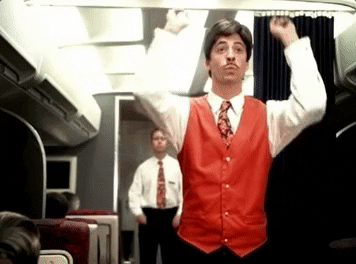 In New Jersey, FanDuel Sportsbook is doing just that, introducing several new features within its NJ sports betting online platform to allow the operator to stay ahead of the curve. Among them: markets for professional darts and Australian rules football, and a shared wallet with Betfair Casino NJ.
Additionally, as best it can, FanDuel remains in stride with its chief competitors in the Garden State, particularly DraftKings Sportsbook.
New markets hit FanDuel Sportsbook
Certainly the load of FanDuel's handle and revenue stems from the major sports leagues: NFL, NBA, MLB, NHL, even NCAA football and men's basketball.
FanDuel, though, has expanded its offerings.
The sportsbook recently rolled out markets for PDC darts (the professional circuit) and Australian rules football. While such niche sports likely won't generate a significant or even notable bump in revenue, FanDuel casts a wider net. As a result, the sportsbook becomes one of a select few operations with such variety.
Of the seven other online sportsbooks in New Jersey, four offer darts: BetStars, DraftKings, SugarHouse Sportsbook, and 888 Sportsbook NJ.
Fewer operators feature Australian rules lines, as only three (all Kambi Group clients) include the sport: DraftKings, SugarHouse and 888.
FanDuel promoting online casino
Over the summer, Paddy Power Betfair completed its acquisition of FanDuel and rebranded its US operation as FanDuel Group.
The new owner runs the online Betfair Casino in New Jersey, and soon after, it seemed as if the online casino would get a makeover complete with FanDuel name and logo.
While that has yet to come to pass, FanDuel has begun promoting Betfair Casino within its sportsbook.
The promotion takes users to the Betfair Casino, which does not promote FanDuel Sportsbook. Still, another innovation could help both platforms enjoy a bump in users.
FanDuel announced that customers could use their sportsbook login information to gain access to Betfair Casino.
Essentially, FanDuel will not have a shared wallet with the online casino, allowing users to navigate seamlessly between the two products. As a result, bettors will have access to hundreds of real-money casino games at Betfair Casino, including blackjack, roulette and slots.
FanDuel customers will also be offered a special promotion via Betfair Casino. Bettors will have the ability to play their first day risk-free up to $100 at Betfair. Per FanDuel: "Net losses within the first 24 hours of placing first real money casino wager will be given as casino site credit up to $100."
On the heels of DraftKings
FanDuel's newest features come on the heels of DraftKings Sportsbook implementing a preview of blackjack within its mobile app for Android and iOS platforms.
The New Jersey online casino industry has taken off in 2018, as monthly revenue records were set four times since March. Of course, sports betting in the Garden State has enjoyed a similar boom.
In November, sportsbooks in the state took in more than $330 million in wagers, resulting in more than $21 million in gross revenue. Online platforms alone accounted for 72 percent of the sports betting handle.
Yet sportsbooks, particularly FanDuel and DraftKings, the two mobile leaders in New Jersey, have recognized an untapped market within the online casino industry. Now both have avenues into that space, which will potentially make these companies even more powerful in Garden State.