This past weekend wasn't a great one for FanDuel and that had nothing to do with the company taking a bath on an NFL spread. What might be soon remembered as the Great FanDuel Data Outage of 2020 undoubtedly made life hell for the company's customer service agents.
Still in the throngs of recovering from the mess, it's unclear exactly what FanDuel intends to do to ensure the circumstances never take place again. Additionally, many DFS players aren't happy with the compensation the company has offered.
The details on this past weekend's FanDuel data outage
The service disruption wasn't exactly on FanDuel's part. More accurately, it took place within the company FanDuel contracts with to provide its live stat updates.
So DFS players weren't able to get live updates from ongoing NFL games. That's a mere inconvenience, perhaps forcing players to keep track of stats manually in a throwback to a time Peter Falk referenced in "The Princess Bride" when all fantasy sports were scored that way.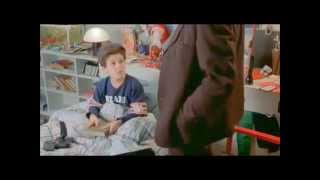 But there was a more serious consequence. FanDuel gives DFS players a "late swap" option for the late Sunday afternoon NFL games. Without live scoring updates, it was much more difficult for players to make those decisions.
It's fair to speculate that some players may have placed higher in their pools if they had this information available in "real-time." What might have made that situation worse, however, was FanDuel's response:
"We will credit a 50% net lossback across impacted slates (where net losses above $10; paid as site credit; max $100 credit). Any user not credited under the lossback will receive a voucher to next week's Sunday Million."
Some players may have staked much more than $200 on their plays. Therefore, a $100 credit doesn't even get them anywhere near to breaking even, much less make up for any winnings they might otherwise have enjoyed.
Perhaps most maddeningly for everyone involved, neither Sunday night nor Monday morning brought resolutions to the unsettled scoring.
FanDuel did start to update the live scoring from Sunday's contests on Monday afternoon, though DFS players with roster members slated to play Monday night should continue to monitor FanDuel's social media accounts for updates.
That's just the beginning of the unknown quantities at this point. FanDuel's challenge now is to convince players they don't need to fear this happening again.
What can FanDuel do to prevent this from happening again?
To really understand this situation, you need to understand why FanDuel has a live stats provider in the first place. Simply put, it's cheaper to have a vendor supply that than for FanDuel to do that itself.
It's no different than how most restaurants don't grow their own produce or raise their own animals. Think of FanDuel as your favorite steakhouse and the stats service as the butcher.
It's unclear whether FanDuel is shopping for new data providers at this point. Unfortunately, providers that can provide the information on that scale quickly and reliably aren't exactly abundant.
FanDuel may also have a pretty airtight contract with that company for the service. As it's a deal between two privately-owned companies, it's hard to know for sure what the details are.
Another crucial detail is whether that contract gives FanDuel's current provider exclusivity in that regard. If that isn't the case, then the moniker of "putting all your eggs in one basket" applies to this situation.
A possible solution for FanDuel is having another service provider "on deck." That way, if its primary provider experiences an outage, the "understudy" can step right in.
Outside of that, FanDuel could build out its own stats service, but that's likely going to be quite expensive. Additionally, there's no guarantee that it would be any less susceptible to technical problems than any vendor's product.
So what's likely going to happen is that the stats service will beef up its systems to try to prevent this from happening again, and then FanDuel will do its best to ease the pain of frustrated DFS players.
What can I do if I lost money due to this outage?
The best and first thing to do is to contact FanDuel's customer service channels. You can live chat on the site, and there are also email and telephone options as well.
Please try to remember that the person you're dealing with wasn't directly responsible for the data outage and likely can't directly refund all your money. In other words, don't shoot the messenger.
If you can't reach a satisfactory result there, that will be the time when the location in which you played becomes of great importance. Not all jurisdictions regulate DFS contests the same.
In fact, many states don't regulate DFS contests at all. If you're in a place where DFS is in a "grey area" (neither explicitly legal nor explicitly illegal), your only other option might be to take FanDuel to small claims court.
That may prove foolhardy, however, as it may cost you more than you would win to do so.
Both companies involved, along with all affected players, would prefer this FanDuel data outage never takes place again. Hopefully, that will be the case and this will be an unsightly situation soon forgotten.