[toc]The Evolution Championship Series (EVO), which takes place the weekend of July 15 to July 17, will be broadcast with 18 hours of coverage on ESPN.
The self-proclaimed "largest and longest-running fighting game tournament in the world," is being held in Nevada at the Mandalay Bay Events Center in Las Vegas.
Nine fighting games are on offer:
Street Fighter V
Super Smash Bros. Melee
Super Smash Bros. for Wii U
Mortal Kombat X
Ultimate Marvel vs. Capcom 3
Killer Instinct
Pokkén Tournament
Guilty Gear Xrd: Revelator
Tekken 7: Fated Retribution
More than 15,000 players will be competing, a new record for the EVO series, although the ESPN2 coverage will focus on Street Fighter V.
ESPN Digital Media VP John Lasker said:
"The Street Fighter V World Championship will be one of the must-see competitions from the Evo finals. We are always exploring ways to serve the growing and passionate audience of competitive gaming, and we look forward to delivering this event to fans."
Evo CEO Joey Cuellar added:
"Evo is excited to bring the energy and excitement of our world finals to a wider audience. ESPN brings us an amazing opportunity to showcase the fighting game community competing at its highest level."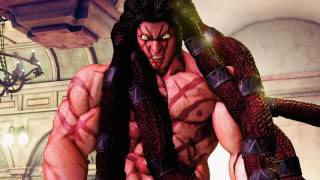 ESPN is an early entrant to esports broadcasting
ESPN3 launched esports broadcasting in 2014 with coverage of BlizzCon and The International Dota 2 Championships as well as the 2014 League of Legends tournament.
The network has provided live coverage of Heroes of the Dorm in 2015 and 2016, with the final airing live on ESPN2.
In 2016, ESPN added "an esports vertical offering comprehensive coverage surrounding the world of competitive gaming."
Esports profiles aren't all suitable for mainstream broadcast
Despite the clear intention of ESPN to add esports coverage, the transition to making esports an integral part of the network has not been easy.
The focus on the Street Fighter V matches at EVO can be considered a response to concerns about the violence of some of the games on offer at the tournament. Street Fighter V characters are more representative of comic strips and the action is a long way from the graphic violence displayed in Mortal Kombat.
The video below is typical of the Mortal Combat titles available on YouTube.
https://www.youtube.com/watch?v=aECzfk-Biuo
Understanding the action is critical to audience engagement
The last major esports broadcast on ESPN2 was coverage of EA's Madden NFL 16 Championship held on June 14. Based on American football, Madden has the advantage that the action is understandable to a broader audience than just Madden players.
Complex strategy games like League of Legends demand some familiarity with the game to understand what is happening on screen. This requirement reduces the potential audience for broadcasts of such games.
Street Fighter V provides an ideal compromise between violence and complexity. The fights between individual characters are simple to understand in outline.
Even if the detail of the moves each player makes is described by commentators using technical in-game jargon, it is clear to see who is winning or losing.
The next few years will see mainstream TV exercise a role in picking the winners and losers from the range of esports now available. To be a TV winner, an esport has to appeal to an audience greater than its own players.
Over time, the need to make attractive viewing is likely to affect game design—less violent and simpler to understand events are more likely to succeed.
As viewership expands, interest in esports betting on televised events is likely to grow rapidly.
Image credit: Bucchi Francesco / Shutterstock.com