The UEFA European Championships for men's soccer are often showcases for the biggest stars in the world. This time, instead of one host country, there are 11 venues due to COVID-19. Some of the biggest names will play in front of their fellow citizens, and one big star will play in his club stadium. The top of the Euro 2020 Golden Boot odds highlight some of the biggest names in the sport.
The Golden Boot goes to the player who scores the most goals during the tournament. Since the 2012 edition, UEFA has also awarded a Silver and Bronze Boot to the second and third-best performers. Here's a rundown for this month's tournament.
Euro 2020 Top Goalscorer Current Odds
| Player | Country | Pre-Tournament Odds | Current Odds | Goals |
| --- | --- | --- | --- | --- |
| Romelu Lukaku | Belgium | +650 | +250 | 3 |
| Cristiano Ronaldo | Portugal | +1300 | +300 | 3 |
| Ciro Immobile | Italy | +1700 | +1100 | 2 |
| Memphis Depay | Netherlands | +1400 | +1700 | 2 |
| Georginho Wijnaldum | Netherlands | N/A | +1900 | 3 |
| Antoine Griezmann | France | +2500 | +2000 | 1 |
| Kylian Mbappe | France | +1100 | +2000 | 0 |
| Patrik Schick | Czech Republic | N/A | +2000 | 3 |
View all of the Euro 2020 Golden Boot odds for all of the players at top US sportsbooks like DraftKings Sportsbook, FanDuel Sportsbook and BetMGM.
Euro 2020 Top Goalscorer Pre-Tournament Odds
Euro 2020 Golden Boot Tiebreakers
Since the first tournament in 1960, there have been times where multiple players shared the Golden Boot award. However, UEFA has since devised tiebreakers so there's only one recipient.
First tiebreaker – Assists during the tournament
Second tiebreaker – Least minutes played in the tournament
This creates an interesting strategy for the futures market. Obviously the more matches played, specifically throughout the knockout stages, the more chances one can score. However, is it worth focusing on a team's lone scorer, or should bettors favor one part of a multi-headed attack? The two co-favorites are answers to each side of the dilemma.
Related: Euro 2020 Odds To Win Championship
Golden Boot Odds: Pre-Tournament Favorites
Harry Kane (England)
One side of the coin is Harry Kane, the English striker and darling of Tottenham (for now). He'll play three group games at Wembley in London with the potential for three more if the Three Lions make the final. As England's attack goes, he's the guy. 34 goals in 54 matches in international duty entering the tournament, as Kane comes off his third Golden Boot award in the Premier League. He scores a lot from in close and will draw attention from defenders. He's been named a Member of the Most Excellent Order of the British Empire – at 28! He received his MBE from Prince William himself. He's not been knighted, but that's still pretty sweet.
Oh yes, the supporters love him.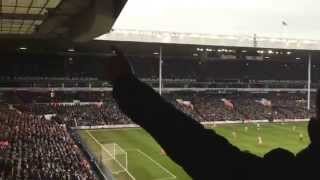 Romelu Lukaku (Belgium)
The other favorite is Belgium's powerhouse Romelu Lukaku. He will be the spearhead of a diverse attack for the Red Devils, in a side that includes Dries Mertens, Christian Benteke, and if healthy, all-world midfielder Kevin De Bruyne. Lukaku has 60 goals in 91 appearances for Belgium and is coming off a Serie A win with Inter Milan.
Lukaku and Kane each have 16% of handle on the DK market but Lukaku has the edge in tickets (16% to 12%). However, Belgium will have two true away games in Group B play, in St. Petersburg against Russia and Copenhagen against Denmark. Belgium can score in bunches, and Lukaku will get his. Will it be enough?
Golden Boot Odds: Pre-Tournament Contenders
Kylian Mbappe (France)
The people's choice at DraftKings is Kylian Mbappe, France's 22-year old superstar. He's earned 21% of handle and 16% of bets. Playing for Paris St. Germain, he won his third Ligue 1 scoring title this season. In 44 games for Les Bleus, he has 17 goals. He enters the tournament in a stacked group with two teammates within the top-10 prices of most boards. Three summers ago, he dazzled the world at 19 as France won the World Cup, and he became the first teen since Pele to score twice in a match and net a goal in the Cup Final. While France faces a stiff challenge from Portugal, Germany, and Hungary in group play (including multiple true away matches), this is a veteran squad favored to win it all. Mbappe will have to contribute to make this happen.
Related: 3 Big Euro 2020 Betting Questions Before Tournament Kicks Off

Cristiano Ronaldo (Portugal)
Can we do a story about goal scoring competitions and not mention Cristiano Ronaldo? Of course not. His Portugal team won the cup in 2016 and he won the Silver Boot. He's also, ya know, probably the most famous athlete in the whole world. His 103 goals in 174 international appearances tops the European career table. This might be the last time we see the 36-year-old in a big international tournament. He can light it up. The question is can Portugal advance far enough and give him enough opportunities to fill the scoresheet. Bettors aren't so confident, as he has earned only 5% of bets and 4% of handle on DraftKings.
Golden Boot Odds: Pre-Tournament Popular Longshot
Marcus Rashford (England)
On DraftKings, bettors have singled out one longshot on England's roster who's tied for fifth in handle percentage with Ronaldo and Italy's Ciro Immobile. It's Marcus Rashford, a Manchester United star known almost as much for his philanthropy as his on-field heroics. He helped Man U make the Europa League final and finish second to Man City in the Prem. He's scored 12 goals in 41 appearances with England and could be a second option as teams focus on stopping Harry Kane. Currently he's available at 80-1 at DK or 50-1 at William Hill.
Recent Golden Boot Winners
| Year | Winner | Country | Goals | |
| --- | --- | --- | --- | --- |
| 2016 | Antoine Griezmann | France | 6 | |
| 2012 | Fernando Torres | Spain | 3 | |
| 2008 | David Villa | Spain | 4 | |
| 2004 | Milan Baroš | Czech Republic | 5 | |
| 2000 | Patrick Kluivert, Savo Milošević | Netherlands, Serbia | 5 | |
| 1996 | Alan Shearer | Engalnd | 5 | |