Break out the oversized, satirical cymbals! Let the sardonic rings of gongs fill the air! The Associated Press Preseason Top 25 college football poll has been announced!
Oh, joy! The season hasn't started but it has already been decided! Hooray, we did it!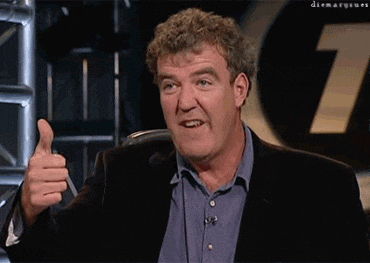 But seriously, guys, c'mon. Rein in the enthusiasm/conspiracy theories. This whole thing is ridiculous.
Pointless is as pointless does
Preseason polls are pointless. Take this tweet from Jeff Schultz, a senior writer for The Athletic.
Remember how big a deal this used to be? https://t.co/vDaz4Ok2Ul

— Jeff Schultz (@JeffSchultzATL) August 20, 2018
They are biased. Not in the same sense that fans make it seem. "Why do (insert poll creators) hate (insert your team) so much? These guys are clearly (insert political view you vehemently disagree with even though you don't actually understand what it is or why)!"
Polls themselves hold recency bias. They are based on the previous week's results. That's fine. It makes sense.
But preseason? Clickbait. Click chumbucket. Click diaper-dumpster-fire. But, hey, I guess conversations have to start somewhere. And I supposed some reference is needed when it comes to somewhat-educated sports betting.
So, here goes… I guess…
For those who care too much
Typically with sports betting, there are two groups of folk: those who take rankings as gospel, and those who think they know better than the rankings/experts/everyone.
An unborn child could have predicted the preseason No. 1: Alabama. For the third straight year (a feat matched only once historically), the Crimson Tide came in at the top spot heading into the season. National champs twice in the last three years (and five times since 2009) are followed by *feigning shocked face* Clemson, the preseason's No. 2 team for the second time in three seasons.
Third is Georgia, last year's national runner-up. Then comes the Big Ten bores Ohio State and Wisconsin and the "well, we have to give the Pac-12 some love" Washington Huskies.
Betting on the CFP championship has become as much fun as the NBA Finals.
Then again, there is some hope for a solid payday.
Consider the 2017 playoffs: Of the final four teams, only Bama was ranked in the top four before the season. Georgia was actually 15th. In 2016, two final four teams were not among the preseason top four; in fact, Washington was 14th. Three of the top 10 teams in the final CFP poll entered the season unranked. The previous season, Clemson and Oklahoma entered the year ranked 12th and 19th, respectively, yet ultimately made the CFP playoffs.
So not all is chalk when it comes to the college football championship. Last year, even, the preseason No. 1 (Bama) needed a Hail Mary selection just to sneak into the playoffs. (*throws stapler across the room in disgust*)
With Ohio State swirling in its own coaching debacle, with Wisconsin/Michigan/Penn State beating each other up year-in and year-out, the Big Ten could be a shoo-out of the playoffs. Same goes for the SEC outside of Alabama and Georgia. Go with the Tide if you dare do the math on 19-10 odds, or with Clemson because 3-1 odds are easier to calculate. Even Georgia is 9-1, which is insanely reasonable.
Put faith in Touchdown Jesus and lay money down on Notre Dame at 40-1, or trust Mark Richt, if you dare, to lead Miami (at 50-1) to the title.
For the self-proclaimed experts
Go with your gut. Because obviously, you don't care what's written here. To you, this portion is as pointless as the preseason rankings themselves.
To that, I tip my backwards hat… but will be the first to laugh when your Michigan pick goes down in flames by Week 6.