Can Tarnawa turn two against the boys and deliver again in Breeders' Cup Turf odds? The champion 5-year-old mare seeks to win a second consecutive Turf Classic Saturday, 7:40 p.m. ET at Del Mar.
A 14-horse field comprises a complex betting feast for the 1 1/2-mile, $4 million turf equivalent to the Breeders' Cup Classic, which is on dirt.
Bettors will obtain value amid the probability that quality horses will be overlooked. The race attracts the top turf horses from Europe and the United States and the circuits are normally difficult to compare. That's a little easier this year.
Tarnawa has not only won this race (as a filly) but finished a strong second to 80-1 bomb Torquator Tasso at the recent Prix de l'Arc de Triomphe in France. Tarnawa has been running consistently well on the European circuit.
Yibir has a win on both circuits but opened at 12-1. That's how deep the field is. The European invaders are getting most of the early money. Deservedly so. Here's a look at the field.
Claim your $300 Risk Free Bet at TVG!
Risk Free Bet Up To $300
TVG Is Our #1 Horse Betting Recommendation

Use Promo Code: LSRTVG

2021 Breeders' Cup Turf Odds
| Post | Horse | Morning Line Odds | Jockey | Trainer |
| --- | --- | --- | --- | --- |
| 1 | Rockemperor (IRE) | 15-1 | Javier Castellano | Chad Brown |
| 2 | United | 20-1 | John Velazquez | Richard Mandella |
| 3 | Domestic Spending (GB) | 4-1 | Flavien Prat | Chad Brown |
| 4 | Astronaut | 20-1 | Victor Espinoza | John Shirreffs |
| 5 | Tribhuvan (FR) | 20-1 | Jose Ortiz | Chad Brown |
| 6 | Acclimate | 20-1 | Ricardo Gonzalez | Philip D'Amato |
| 7 | Walton Street (GB) | 8-1 | James Doyle | Charlie Appleby |
| 8 | Broome (IRE) | 20-1 | Frankie Dettori | Aidan O'Brien |
| 9 | Sisfahan (FR) | 12-1 | Christian Demuro | Henk Grewe |
| 10 | Yibir (GB) | 12-1 | William Buick | Charlie Appleby |
| 11 | Gufo | 8-1 | Joel Rosario | Christophe Clement |
| 12 | Teona (IRE) | 6-1 | David Egan | Roger Varian |
| 13 | Tarnawa (IRE) | 9-5 | Colin Keane | Dermot Weld |
| 14 | Japan (GB) | 20-1 | Ryan Moore | Aidan O'Brien |
HOW TO WATCH $4M BREEDERS' CUP Turf Classic
What: three-year-old horses and up
Where: Del Mar
Distance: 1 1/2 miles on turf
Post Time: Saturday, Nov. 2, 7:40 p.m.
TV Channel: NBC
Purse: $4 million
Click Here: Breeders' Cup Free Bet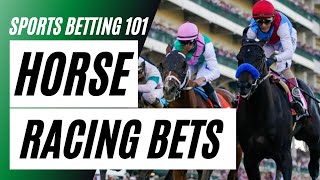 Past Peformances and Field Analysis
1. Rock Emperor (15-1)
What's not to love about his triumph in the Grade I Joe Hirsch Turf Classic? He rocked the world of the betting public with a sizzling stretch run to prevail at 15-1. Well-timed ride kept him in position to make a roaring run from last to first in the seven-horse field. Will merit serious consideration. Did not show early tactical speed. The key will be maintaining contact with the pace to set up a late run.
2. United (20-1)
Did not deliver as the favorite in the Del Mar Handicap, won by Astronaut. His backers would have to think an improvement is coming.
3. Domestic Spending (4-1)
Usually makes strong and bold finish. Just missed in the Mister D. Stakes after 27-1 shot Two Emmys was allowed to run a dawdling 52-second half-mile and outlast Domestic Spending in the final sprint. Backers of Domestic Spending would figure he'd be closer to the pace here. Previously came off a crowd-pleasing win in the Manhattan, rallying past the field that includes Gufo.
The question mark. He's never been a mile and a half. Does it suit him? We'll find out.
4. Astronaut (20-1)
Lightly raced, comes off a nice victory in the 1 3/8 mile Del Mar Handicap in just his fourth career outing. Has never run the 1 1/2-mile distance, but overran Acclimate and held off the others at a price of 24-1. Can he deliver bombs away again? Turned the tables on Acclimate, who had beaten him at 1 3/4 miles. Asking a lot to beat this deep field, but is entering off an improving form cycle.
5. Tribhuvan (20-1)
Look for him near the lead early. And then look for him to fade. Yielded an 11-length bulge to Domestic Spending. Vied with the leaders and faded in the Sword Dancer. Off the board in two trips at 1 1/2 miles. Looks like this is not his distance.
6. Acclimate (20-1)
Look for him early. Gave an excellent effort last year in the 1 1/2-mile Hollywood Turf Cup at this surface. Led the field through all the fractions at 22-1 before being overhauled late and finishing fourth. Nipped at the wire by United in a thrilling John Henry Grade II after leading the whole way. Probably will be pushed too early for his liking, but a pace factor.
7. Walton Street (8-1)
Led the Dubai Sheema Classic with a couple hundred yards to go but settled for fourth. Best asset is six consecutive outings at this distance and has a best of 2:26.83 a few races back. That would put him near. He did manage to get home and win the Canadian International Grade I in September, in 2:29.1. Loves 1 1/2 miles. A slight uptick would put him the mix.
8. Broome (20-1)
No excuse in the Prix de l'Arc de Triomphe. Finished ninth, well behind Tarnawa in second. Probably asking too much.
9. Sisfahan (12-1)
Won a previous 1 1/2-mile race in slow time of 2:34.56. On the uptick, but is this horse improving quickly enough? Getting more betting respect than one might suspect.
10. Yibir (12-1)
You have to love the eye-opening back-to-back victories at 1 1/2 miles. The first came in the Grade II Great Voltiguer Stakes in Great Britain in September. Right behind it came a last-to-first victory in 2:26.23 quick victory in the Jockey Gold Club in October. That's two seconds faster than Tarnawa's winning effort here last year. Two wins. In two months. In both the European and American circuits. These are strong credentials for a horse who figures to be moving strongly at the end. Will garner significant betting support. Drawback: no Grade I victory. But he's hot.
11. Gufo (8-1)
Mixed signals. He steadily advanced from the back of the pack, moving last to first to take the Sword Dancer Stakes. It was the type of trip suggesting he will be comfortable at this distance. But in the Joe Hirsch Stakes at Belmont Park last month, he was clearly bested by Rock Emperor and finished third. Will usually make a late move.
12. Teona (6-1)
Comes in off a tailwind, prevailing at 11-1 in the Prix Veremeille. He turned the tables on highly-favored Snowfall, who had beaten him twice. Nice victory, albeit at 2:31.99. Nonetheless, it was a reverse against a horse who had beaten him. His connections have decided to go big by coming here.
13. Tarnawa (9-5)
Utterly magical romp from next-to-last and several lengths wide to run down the boys and capture this event last year. Mind-boggling rally on a slow pace of 1:15.99 that made it appear pacesetter Channel Maker was home. Had those tables turned on him in the Prix de l'Arc de Triomphe but ran well on the European surface. Justifiable billing as favorite in Breeders' Cup Turf odds.
14. Japan (20-1)
Flopped badly as the 2-1 second choice in the Joe Hirsch stakes. Was in position to rally, but finished sixth. Rock Emperor and Gufo beat him.
Different Ways to Bet Breeders' Cup Turf Odds
You can go 100 different ways in a 14-horse field. This is a race to spread the bread and hope you have the right longshots.
Tarnawa belongs and will be a betting key. Domestic Spending belongs. Rock Emperor comes off a great outing. I love Yibir's last two races, both wins at 1 1/2 miles. You don't know how to measure Teona's last victory in France. Even after that it's hard to dismiss Walton Street. Nothing wrong with Gufo either, underneath. In some form, I will use these horses and toss in Astronaut.
Perhaps put Tarnawa first and second with them in trifectas. I am going to make at least one exacta box with Yibir and Tarnawa.
This is a great field. It shouldn't be easy and it isn't.
Good luck on this challenging assignment.