The beauty of betting early: gamblers may find the short-priced stars of next year's Triple Crown season at today's longshot in the $2 million TVG Breeders' Cup Juvenile odds.
The richest two-year-old race in North America starts at 7:50 p.m. Friday at Del Mar in California. It is a major highlight of Day 1 of the Breeders' Cup, assembling the world's top horses in thoroughbred racing's signature weekend.
Remember this race last year?
Essential Quality and Hot Rod Charlie finished 1-2 here. They paid just shy of $600 for the $2 exacta because Hot Rod Charlie was a whopping 94-1. Any bettor who collected that felt like a genius, especially when the same two horses combined for a Belmont Stakes exacta of $24 a few months later.
Is there a 2021 remnant of Hot Rod Charlie in this group? No horse is that long on the morning line, but there are values. Meanwhile, bettors will likely see some of these entrants in the 2022 Breeders' Cup Classic, and controversial trainer Bob Baffert, whose 2021 Kentucky Derby winner Medina Spirit tested positive for a banned substance, enters three 2022 Derby hopefuls here.
Claim your $300 Risk Free Bet at TVG!
Risk Free Bet Up To $300
TVG Is Our #1 Horse Betting Recommendation

Use Promo Code: LSRTVG

2021 Breeders' Cup Juvenile Odds
| Post | Horse | Morning Line Odds | Jockey | Trainer |
| --- | --- | --- | --- | --- |
| 1 | Jack Christopher | 9-5 | Jose Ortiz | Chad Brown |
| 2 | Jasper Great | 15-1 | Yuichi Fukunaga | Hideyuki Mori |
| 3 | Oviatt Class | 20-1 | Kent Desormeaux | Keith Desormeaux |
| 4 | Pappacap | 15-1 | Joe Bravo | Mark Casse |
| 5 | Double Thunder | 20-1 | Flavien Prat | Todd Pletcher |
| 6 | American Sanctuary | 30-1 | Florent Geroux | Chris Davis |
| 7 | Giant Game | 30-1 | Joe Talamo | Dale Romans |
| 8 | Barossa | 10-1 | Juan Hernandez | Bob Baffert |
| 9 | Pinehurst | 8-1 | John Velazquez | Bob Baffert |
| 10 | Commandperformance | 5-1 | Irad Ortiz, Jr. | Todd Pletcher |
| 11 | Tough To Tame | 30-1 | Sophie Doyle | Chris Davis |
| 12 | Corniche | 5-2 | Mike Smith | Bob Baffert |
Breeders' Cup Juvenile Details
What: Two-Year-Old Males
When: Friday, Nov. 5, 7:50 p.m. ET
Purse: $2 million
Distance: 1 1/6 miles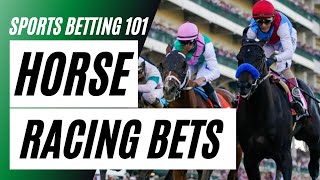 Breeders' Cup Juvenile Past Performances
Here is a horse-by-horse breakdown, based on post position.
1. Jack Christopher (9-5)
The morning line favorite in Breeders' Cup Juvenile odds draws the rail. Impressive win in the Grade I Champagne at Belmont Park in only his second career start. In a short field, he took back early, ranged up on the leaders around the turn and left the field in his wake. The definitive effort gave him a 102 Beyer figure, tops in the field. The run anointed him with respect for the BC Juvenile. The change here is that he will have to go two turns.
2. Jasper Great (15-1)
Won a 1 1 /8-mile race last month in 1 :54. Will try to make the leap from allowance company to Breeders' Cup champion in one race. Not much is known about him, but Jasper Great has gotten some betting respect. Much more will be evident Friday.
3. Oviatt Class (20-1)
Was far back early in the American Pharoah, won by Corniche. Found best stride late and came charging for third, not missing second by much. Bodes well for a superfecta spot. May have to adjust running style to be closer to the pace earlier. Previously won in brilliant fashion at DelMar, picking off the field one-by-one amid a quick half-mile in 45.62. The surge from last into contention around the turn was brisk and decisive. So was the run down the lane in which he buried the field, which included Barossa. That race was on this surface, an advantage.
4. Pappacap (15-1)
Elevated by association. If Corniche's victory in the American Pharoah becomes the top standard for this race, does he come along for the exotics ride? Handily passed 7-2 shot Rockefeller in the stretch and at least made a run at Corniche, finishing second. Sustained his bid and may be a horse to watch going forward. From a class perspective, belongs in tickets.
5. Double Thunder (20-1)
Will he get another chance to fire down the lane without traffic problems? Worked himself into strong position heading into the final turn at the Breeders' Cup Futurity, but could not find room. When he did, he made a good move to finish second. With a better trip, will vie for the bottom of the exotics. Previously won the Sapling at Monmouth Park.
6. American Sanctuary (30-1)
Rolled past the field going into the stretch of the Sapling at Monmouth Park, but could not sustain his run and was beaten. Ran greenly when it mattered, which may matter here. Prefer others.
7. Giant Game (30-1)
Gave strong effort at 6-1 to prevail at Maiden Special Weights at Keeneland in just his second outing. Showed the strong heart and finishing kick of a quality horse. He did everything that was asked. Now comes a giant leap. Is jumping from Maiden Special Weights to the Breeders' Cup asking too much?
8. Barossa (10-1)
Has delivered a good stalking trip in his second and third career outings. At 10-1, he sat behind a speed duel and took the lead around the far turn at DelMar. But Oviatt Class steamrolled by him. Highest recorded Beyer of 87 suggests an uphill battle. At Santa Anita last month, he ran the same way, collared favored Durante around the turn and showed heart to win a gut-wrenching stretch duel. Should be forwardly placed, make a move and give his best shot.
9. Pinehurst (8-1)
A stablemate of Corniche, has a win over the track and looked capable of stretching from seven furlongs the day he won the DelMar Futurity. After risky fractions of 44.77 for the half-mile, could have been in trouble. But Mike Smith put Pinehurst in another gear to win easily. Question will be how quickly Pinehurst is coming into his own. Is he being overlooked?
10. Commandperformance (5-1)
Performed on command at the Champagne, rallying from the back of the pack to obtain a good second to Jack Christopher. The way he moved at the end of that race, which earned him a 97 Beyer, suggests he may be comfortable going longer. Same scenario as the Corniche-Pappacap grouping. If Jack Christopher is the class of the entire Juvenile field, Commandperformance ought to get a piece of the board on the class angle at least. Must also adjust to two turns.
11. Tough to Tame (30-1)
May be asking a lot here, but look at this progression. Victory in Maiden Special Weights. Victory in Allowance. Both sprints. Stretches to 1 1-16 miles for the Grade III Iroquois and nearly takes it. Smart ride as Tough to Tame moved up along the rail, got passed and then came again down the stretch. Regardless of the Juvenile outcome, a horse to watch. But he is going against Grade I winners after just missing at Grade III.
12. Corniche (5-2)
Looked terrific in winning the Grade I American Pharoah stakes at Santa Anita in only his second career start. Looked every bit the part of a 2-5 favorite in gaining the early lead and repelling a charge around the turn. Won a Grade I stakes race comfortably in only his second outing. The 98 Beyer would have been higher had he been pushed. Major threat, brings credentials into the race. A 5-2 price would be a nice return on a horse comfortable with the California circuit.
Different Ways To Bet 2021 Breeders' Cup Juvenile Odds
Jack Christopher and Corniche, off of recent results, can both hit the trifecta ticket. Gamblers must then hope for a longer shot to split them for a better payoff. These two could form an exacta ticket too, but prices may be short. Are 2-year-olds worth an exacta slam? That's a questionable decision.
Horses logical for the exotics tickets include:
Oviatt Class
Commandperformance
Pinehurst
Pappacap
They could all run a big one. If one of them does, the triple could pay something.
Shipping angle gives Jack Christopher work to do. I am leaning toward small side win bet on Corniche for that reason. What if the East Coast invaders don't like the surface? Some longshots could wake up and run big, as they are lightly raced.