Big Ten Saturday Night Odds: Purdue at Syracuse NBC College Football
Syracuse odds for New York's college team are available across the best college football betting sites, as the Orange faces Purdue on the road for Big Ten Saturday Night. Each week, I will preview the new centerpiece game in primetime on NBC and Peacock. Described as the gem of the new Big Ten TV deal, this game will feature the biggest B1G football game of the week. Last week was Charlotte at Maryland, while Week 3 features the 'Cuse heading to Ross-Ade Stadium in West Lafayette, Indiana where the Purdue Boilermakers await.
What do my KFordRatings make of this game, and how does it compare to your state's best available sports betting odds? Let's discuss. Click on the odds anywhere below to bet now.
BIG TEN Saturday NighT: Syracuse Odds AT Purdue
Kickoff is 7:30 pm ET and for the first time this year in this game preview series, I am featuring a game that has a one-score spread. Below are the odds with an explanation of how to bet spread, moneylines and totals. You can also compare Syracuse odds and the line on Purdue across college football odds for every game this week at TheLines.com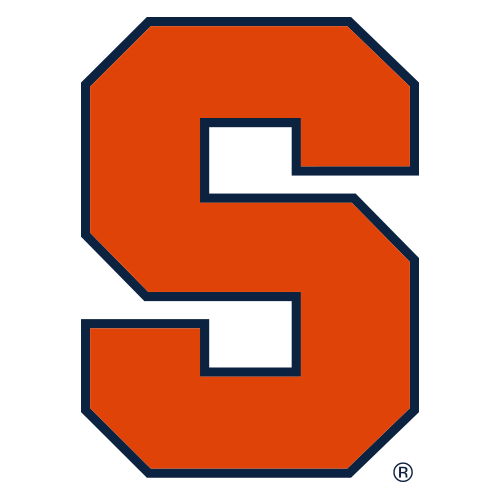 @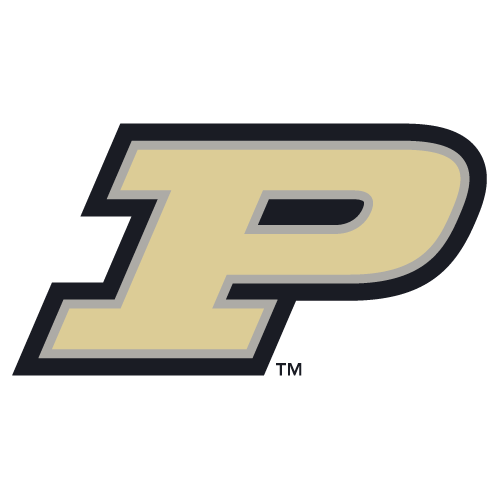 Best Available Odds
Powered by
Odds updated September 16th, 2023, at 9:51 pm.
Odds and lines subject to change.
Syracuse Orange College Football Team Preview
Full disclosure, I am a Purdue graduate. Mechanical Engineering class of 2015. But to be honest, this game is almost entirely about Syracuse for me.
In my final preseason ratings, Syracuse's power rating was 3.8 (points per game above FBS average) and their corresponding ranking was No. 48 (out of 133 FBS teams). Then the season started and we began playing games. In Week 1, Syracuse shut out Colgate 65-0 at home. In Week 2, Syracuse handled Western Michigan 48-7 at home. It's fair to call into question the quality of these opponents. Colgate hails from the FCS ranks, while Western Michigan was power-rated No. 117 at the time of the game. However, while neither of these teams is very good, the model adjusts for the quality level of the opponents faced by all teams. And the model has been very impressed with Syracuse's dominance.
Syracuse's power rating is now 11.6 with a corresponding ranking of No. 22. The 7.8-point rating upgrade after two weeks is the third-largest in the entire FBS behind only Colorado (10.2) and Florida State (8.9). Syracuse is outscoring its opponents by 11.9 points per game more than would be expected of the average top 25 FBS team against the Orange's schedule. That's the 10th-best relative scoring margin in the country. For context, Florida State leads the nation in this category with a +26.4 relative scoring margin per game.
Both units have improved markedly since the preseason. The offense has improved from No. 59 to No. 31 while the defense has improved from No. 42 to No. 21. In the preseason, my numbers assigned a 3% chance that Syracuse would make the ACC Championship Game – 10th-best in the conference. That number has climbed all the way up to 17% currently – now fourth-best in the conference behind only Florida State (84%), Louisville (35%) and Miami (FL) (27%).
Syracuse came into the season with 6.7 projected regular season wins and a 55% chance to win at least seven regular season games. Those numbers are now up to 8.6 projected wins with a 56% chance to win at least nine games. My numbers are projecting Syracuse to have the advantage on both sides of the ball, but this is the first time the Orange have had to play away from the JMA Wireless Dome in 2023 and it's a night game, no less.
Purdue Boilermakers College Football Team Preview
First-year head coach Ryan Walters registered his first career victory last week in a 24-17 game at Virginia Tech that was delayed 30 minutes at kickoff and then more than four hours midway through the first quarter due to weather. It was a much-needed victory following a disappointing 35-39 home defeat to Fresno State in Week 1.
Purdue's power rating is down more than 1.5 points compared to the preseason, and their corresponding ranking has fallen from No. 53 to No. 61. The offense has been downgraded from No. 48 to No. 54, but remains the best offensive unit in the Big Ten West. The defense, on the other hand, has fallen from No. 58 to No. 70 and is now the worst unit in the division.
With 4.5 projected regular season wins (down from 5.1 in the preseason), my numbers are only favoring the Boilers in two games the rest of the way – at Northwestern (+2) in Week 12 and at home against their rival Hoosiers (+4) in Week 13.
My numbers project Syracuse odds should make the Orange -8.5, which equates to a 28% chance for the Boilermakers to pull off the upset at home and get revenge for the 32-29 defeat last season.
Best of luck if you are betting Big Ten Saturday Night odds.
Join TheLines.com's free sports betting Discord with more than 4,000 community members and our staff sharing betting ideas every day. Go to the #roles server to get push notifications to the Discord app from TheLines.com staff when they lock in a bet.
College Football MegaPod: Week 3
Best Sportsbook Promo and Bonus Codes For College Football
Rank
Sportsbooks
Bonus
Features
Play
RELATED ARTICLES
---