It's almost time for the 2021 NFL season. In anticipation, sportsbooks have rolled out promotional offers designed to attract new and returning customers alike. What do BetMGM customers have to look forward to in terms of NFL Week 1 promos in Michigan?
Let's find out what's out there.
$1,000 Risk Free Bet
$10 Free Weekly Bet
Use Bonus Code: PLAYBONUS
BetMGM Michigan NFL Week 1 Promos: Risk-Free Bet Up To $1,000
The biggest promo currently run by BetMGM in Michigan doesn't have anything specifically to do with NFL Week 1, but it's a promotion that everyone betting in Michigan should keep in mind. BetMGM has up to $1,000 worth of free bets to offer new users signing up for their leading online betting app. CLAIM NOW
New customers who register from qualifying states can use the promo code PLAYBONUS when signing up and making their first deposit through our links. Once they do, they are eligible for up o a $1,000 risk-free bet with BetMGM. Essentially, BetMGM will award these users with a site credit matching their first bet if the selected bet grades out as a loss.
Bets greater than or equal to $50: Five free bets awarded at 20% of original bet value
Bets less than $50: One free bet awarded that matches original bet value
BetMGM Risk-Free Bet Up To $1,000 Terms
Of course, several terms and conditions apply. Here are a few key ones:
Customer must deposit a minimum of $10 and then place a real-money wager up to $1,000. Only up to $1,000 of first bet counts toward promotion.
Bet cannot be cashed out or edited.
Free bets must be used within seven days.
Unlike some competitors, BetMGM plans to keep this promo open until the end of 2021, with a listed closing date of Dec. 31.
Chance Of Cashing
The chance of having this promotion even come into play depends entirely on the individual wager selected as the risk-free play. Keep in mind if you do get awarded site credits, there's sometimes rollover requirement before you can turn them into dollars and cash them out. Furthermore, the amount of the free bet doesn't count toward your winnings.
Additional BetMGM Michigan NFL Promos
Just prior to the start of the NFL season, BetMGM unveiled another slew of promos. Here's a rundown of some of the new offerings.
King Of The Weekend
This is a special mini-game from BetMGM and best of all, it's free to play.
Each week, BetMGM will cull the week's games down to a subset of selected games — for Week 1, they've circled five games. You attempt to pick the six highest-scoring teams from that slate, in order.
If you're correct, you win $50,000, split among any other entries that also got it correct.
Even if you don't get all correct in order, if you come the closest, you still win $1,000. Additionally, here are the other prizes offered:
Get top five correct, in order – $250 Free Bet
Top four correct, in order – $50 Free Bet
Top three correct, in order – $25 Free Bet
Top two correct, in order – $5 Free Bet
Just the top team correct – $1 Free Bet
More Free Value With Barry Sanders, $20 Free Bets
BetMGM has partnered with legendary running back Barry Sanders and offered another free game. Users will have a 1-in-3 chance of winning a prize by directing a video game avatar of Sanders in his mission to run around or through a defender.
Customers who guess right on which move Sanders should use win "free bets, bonuses and other experiential prizes."
Additionally, BetMGM offers $20 in free bets to all users for Week 1 of the NFL season.
Other BetMGM Michigan NFL Promos Announced
Not all of the following offers have been fleshed out by BetMGM, but keep an eye on their promo page for more details:
One Game Parlay Offers – Bet & Get and Insurance
BetMGM REDZONE Challenge
Halftime Early Payout Promotion for Thursday Night Football
Risk-Free First Touchdown Scorer Promotion
Unique localized offers with team partners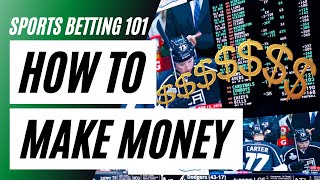 Other Michigan Sports Betting Promos
Since BetMGM's current promo strategy focuses only on new depositing customers, not everyone can take advantage. Customers who can't or who are looking for even more promo opportunities should check out what BetMGM's competitors have on tap as well.
To explore a more thorough list of sports betting operators in Michigan and see what they can offer you, check out the below list of licensed, legal betting providers.
RANK
OPERATOR
BONUS
INFO
ACTION