The 2021 NFL opener is on our doorstep, meaning BetMGM Indiana NFL Week 1 promos are gearing up. When betting Week 1 lines, you might as well maximize your money with what BetMGM offers.
TheLines will be a resource this season for you to find the best promos in your state. Be sure to thoroughly read and understand each promo before diving headlong into it. Check out our resources in responsible betting and crash courses in every kind of bet.
1
$1,000 Risk Free Bet
$10 Free Weekly Bet
Use Bonus Code: PLAYBONUS
What are the BetMGM Indiana NFL Week 1 promos?
The sportsbook will continue to release new NFL Week 1 promos. Bookmark this page and check back to see the full list, coming soon!
Here's what it is currently offered:
Get two $10 free bets for NFL Week 1
New users: first deposit risk-free bet up to $1,000 CLAIM NOW
Get two $10 free bets for NFL Week 1
This promotion is available to both new and existing BetMGM users. Simply log in between Monday, Sept. 6 and Thursday, Sept. 9 and receive one $10 free bet. Log in again between Friday, Sept. 10 and Sunday, Sept. 12 to receive another $10 free bet.
The best part about this promotion is that users don't have to do anything! No qualification, no deposit requirement, no minimum bet– just $20 in free bets to use for NFL Week 1.
Terms of the offer
Free bets can only be used on NFL Week 1 games and cannot be redeemed for cash. This promotion cannot be combined with any other promotions. Other than that, there's not much to it!
How to claim your risk-free bet up to $1,000
BetMGM is offering a risk-free bet up to $1,000 for new users, no promo code necessary. Want to claim that offer? Follow this link and sign up for the sportsbook.
What is a risk-free bet? Once you place your first bet with the BetMGM, they'll refund it if you lose in the form of a free bet token. If you win, the winnings are yours. It's a great opportunity when starting out your sports betting bankroll.
Terms of the offer
Offer valid now through December 31, 2021. Free bet credits over $50 are implemented in five 20% increments following the initial lost bet. For example, a $100 qualifying bet would return five $20 free bets. A $1,000 qualifying bet would return five $200 free bets. However, a $40 lost bet would return one $40 free bet.
Free bet credit must be used within seven days of being awarded or users will lose them.
For regulations and requirements for sports betting in the state of Indiana, follow this link.
More BetMGM Indiana Week 1 NFL promos
Just prior to the start of the NFL season, BetMGM unveiled another slew of promos. Here's a rundown of some of the new offerings.
King Of The Weekend
This is a special mini-game from BetMGM and best of all, it's free to play.
Each week, BetMGM will cull the week's games down to a subset of selected games — for Week 1, they've circled five games. You attempt to pick the six highest-scoring teams from that slate, in order.
If you're correct, you win $50,000, split among any other entries that also got it correct.
Even if you don't get all correct in order, if you come the closest, you still win $1,000. Additionally, here are the other prizes offered:
Get top five correct, in order – $250 Free Bet
Top four correct, in order – $50 Free Bet
Top three correct, in order – $25 Free Bet
Top two correct, in order – $5 Free Bet
Just the top team correct – $1 Free Bet
More Free Value With Barry Sanders, $20 Free Bets
BetMGM has partnered with legendary running back Barry Sanders and offered another free game. Users will have a 1-in-3 chance of winning a prize by directing a video game avatar of Sanders in his mission to run around or through a defender.
Customers who guess right on which move Sanders should use win "free bets, bonuses and other experiential prizes."
Additionally, BetMGM offers $20 in free bets to all users for Week 1 of the NFL season.
Other BetMGM Indiana NFL Promos Announced
Not all of the following offers have been fleshed out by BetMGM, but keep an eye on their promo page for more details:
One Game Parlay Offers – Bet & Get and Insurance
BetMGM REDZONE Challenge
Halftime Early Payout Promotion for Thursday Night Football
Risk-Free First Touchdown Scorer Promotion
Unique localized offers with team partners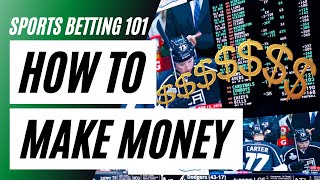 Other Indiana sportsbook risk-free bet offers
It's important to understand the details with risk-free bets. Use our Risk-Free Bets page to get up to speed. Also, check out the risk-free bet sportsbook offers at our other partners in your state and get ready for the NFL season.
RANK
OPERATOR
BONUS
INFO
ACTION