New York mobile sports betting has received the green light from state regulators. As early as Jan. 8 at 9 a.m. EST, bettors in NY will be able to place wagers online. In Week 18 of the NFL season, new New York bettors may be attracted to Bills vs Jets.
If you'd like to bet now, click on the odds below after 9 a.m. Saturday to get started, including fantastic promos for your first bet just by clicking on the odds buttons below. Details on more NY sportsbook promos are below.
How To Bet On Bills Vs. Jets Online
Currently the plan for New York's online sports betting launch calls for four operators to begin taking wagers based on their own "business strategy and readiness." As these nationally known operators will all be eager to stake their slice of this massive market, you can expect at least a couple of them to start accepting bets at or very soon after the 9 a.m. start time Jan. 8.
Here's a brief look at all of them and what they can offer their new customers.
DraftKings Sportsbook
Claim Your $1,050 Bonus at DraftKings Sportsbook
1
New User Bonus. T&Cs Apply.

DraftKings Promo: Bet $5 Win $200

PLUS $50 Free On Deposit

PLUS Up to $1,000 Deposit Bonus

To Claim: Click Play Now

DraftKings Sportsbook is offering new customers in New York a fantastic promo. Just click the button in the banner above after 9 a.m. on Jan. 8.
After signing up, all you have to do is make a $5 moneyline bet on any NFL, college football or NBA game. If the bet wins, DraftKings will award the user $200 in free bets. That's in addition to other new user promos like a $50 free bet and a deposit bonus up to $1,000.
On top of these perks, DK Sportsbook NY is also offering a DOUBLE YOUR MONEY bonus for the Bills vs, Jets game.
Double your money if either team scores a touchdown
Max wager: $25
Goes live at 7:30 p.m. on Saturday, January 8th
CLICK TO BET NOW (after 7:30 p.m. Saturday)
The Bills are huge favorites of . Remember, they crushed the Jets 45-17 in November.
Caesars Sportsbook
Get Up to $1,250 + Credits at Caesars Sportsbook
1
Up to $1,250 On Caesars
+ get 1,000 Caesars Reward Credits

+ also get 1,000 Tier Credits

Redeem for free bets, hotel stays, & more!
Use Promo Code: LEGALFULL

At Caesars Sportsbook, new customers in New York can get the biggest sign up offer in the state – a $300 free bet just for joining and another free bet up to $3000 equal to your first deposit.
Additionally, they can opt in to a special promotion before Jan. 19 and receive a $150 gift card for an NBA jersey after making $100 in NBA bets.
Just use the Caesars Sportsbook promo code LEGALNEW after clicking the link in the banner below.
FanDuel Sportsbook
New Players get up to $1,000 bonus at FanDuel Sportsbook
1
Up to $1,000 No Sweat First Bet
Available on Desktop, Android & iOS

To Claim: Click Play Now

In advance of Monday's College Football Playoff National Championship between Georgia and Alabama, FanDuel NY Sportsbook has chosen to roll out a special promotion for new New York customers.
Click the button in the banner above after 9 a.m. on Jan. 8, and new users who bet $5 on the championship game and win get $150 in cash. This will be a tricky one to predict, since while Alabama beat Georgia handily in the SEC Championship, the Bulldogs have been installed as favorites once more ahead of the rematch.
If college football isn't your thing or you prefer a different sign-up bonus, you can instead go with the $1,000 risk-free bet offered by FanDuel.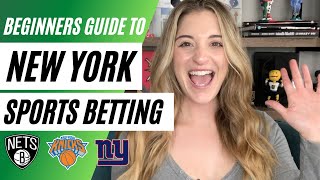 Different Ways To Bet Bills Vs Jets
Once you've decided where to place your bet on the game, the next step will be deciding how to bet on the game. As mentioned above, you can simply follow the direction most likely to lead you to cashing in on a sportsbook promo.
If you want to make a more informed bet, check out the game preview from TheLines to learn more about the teams.
Then, you can figure out how you want to attack the game. Options in addition to the moneyline quoted above include:
You can se our prop finder tool to find one you like. Just type in a team or player name.