It takes time and work to turn a small wager into a hefty payday. Though some people (THIS GUY!) have needed only 30 minutes to spin $10 into $650 on a video poker machine.
One recent FanDuel Sportsbook bettor heard that tale and said, "Hold my beer."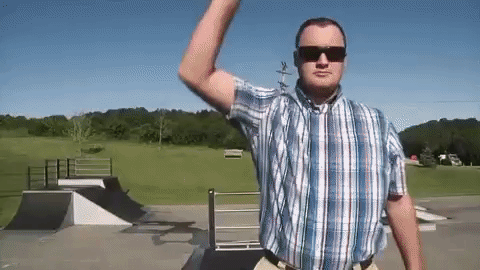 According to a sportsbook spokesman, a New Jersey sports betting customer took $20.13, built a 15-leg parlay and came away with a whopping $178,221.66.
Not a bad Wednesday.
Not intimidated by long odds
Playing through the FanDuel online sportsbook, the lucky bettor faced what, for most everyone else, would be insurmountable odds.
Statistically, this user would have more luck finding a pearl in an oyster than hitting the parlay. Even winning an Oscar carries better odds. (Bet on it.)
Per FanDuel Sportsbook, the true odds of hitting the 15-leg parlay — which included moneyline, point spread and predicting first-half winners in the NBA and NCAA men's basketball games — stood at roughly 16,500-1.
NBA legs of the parlay
Six legs of the miraculous parlay involved NBA action. Here are the bettor's picks:
| Game | Market | Price | Pick |
| --- | --- | --- | --- |
| Wizards at Bucks | First-half winner | -390 | Bucks |
| Spurs at Warriors | First-half winner | -550 | Warriors |
| Suns at Jazz | First-half winner | -650 | Jazz |
| Pelicans at Bulls | Moneyline | +102 | Pelicans |
| Rockets at Kings | Point spread | -110 | Rockets -3 |
| Hornets at Mavericks | Point spread | -115 | Mavericks -5.5 |
Fortunately, only one game really hung in the balance.
After all, the Milwaukee Bucks led the Washington Wizards 50-35 after the first quarter en route to an 85-65 halftime lead. (The Bucks eventually polished off their highest-scoring game of the season, a 148-129 victory.) Similarly, the Golden State Warriors cruised to a 66-52 lead at the break, and the Utah Jazz went into the half up 56-46.
Even the New Orleans Pelicans' game, a 125-120 win, was not that close, as the Chicago Bulls poured in some garbage points to narrow the gap. And of course the Houston Rockets laid waste to the Sacramento Kings, outscoring Sacramento 44-17 in the second quarter en route to a 127-101 victory.
The only concern came with the Dallas Mavericks, whose win was never in doubt, really, during the game's waning moments. Dwight Powell made two free throws with 9.2 seconds left to push Dallas in front by six points. But the Charlotte Hornets had several opportunities to spoil the parlay, though two missed shots and a turnover secured the Mavericks cover.
Instant

$5

On First Deposit

FanDuel Review

MLB, NBA, NFL, NHL
GPP, H2H, Leagues
Deposit: Paypal, CC
NCAA legs of the parlay
Like the NBA picks, most of the bettor's NCAA selections were never in doubt, with six of nine chosen teams winning by double digits.
| Game | Market | Price | Pick |
| --- | --- | --- | --- |
| Maryland at Nebraska | Moneyline | +125 | Maryland |
| Georgetown at Providence | Moneyline | +180 | Georgetown |
| LSU at Mississippi St. | Moneyline | +135 | LSU |
| UConn at Temple | Point spread | -110 | Temple -3.5 |
| Clemson at Georgia Tech | Point spread | -110 | Clemson -3.5 |
| Notre Dame at Miami (FL) | Point spread | -110 | Miami (FL) -3.5 |
| Rhode Island at Davidson | Point spread | -110 | Davidson -4 |
| Wisconsin at Minnesota | Point spread | -110 | Wisconsin -2 |
| Baylor at Texas | Point spread | -110 | Texas -3 |
Of the moneyline picks, Maryland handled Nebraska 60-45, and Georgetown dispatched Providence 76-67, both on the road.
Overtime was needed for LSU, which missed two shots within the final 5 seconds of regulation to send the game to an extra period. There, the Tigers got a 3-pointer from Naz Reid with 11 seconds remaining to seal their 92-88 win over Mississippi State.
Five of six point spread picks went smoothly for the FanDuel bettor. The second-closest game of the picks was Texas beating Baylor 84-72.
Some sweat certainly poured during Wisconsin-Minnesota, during which the Badgers narrowly covered their 2-point spread. Wisconsin, which never trailed and was only tied twice, led 49-46 with 2:11 to play but pulled away enough to pay out with a 56-51 victory.
As a result, a $20 wager became a cool $178,000.
One bettor hit this INSANE 15-leg hoops parlay last night😲💰

✅ Bucks 1H
✅ Warriors 1H
✅ Jazz 1H
✅ Pelicans ML
✅ Rockets -3
✅ Mavs -5.5
✅ Maryland ML
✅ Georgetown ML
✅ LSU ML
✅ Temple -3.5
✅ Clemson -3.5
✅ Miami (FL) -3.5
✅ Davidson -4
✅ Wisconsin -2
✅ Texas -3 pic.twitter.com/soNpxZXxrQ

— FanDuel Sportsbook (@FDSportsbook) February 7, 2019
With the Super Bowl wrapped up, sports bettors and fans are now moving on to basketball and hockey, and gearing up for March Madness and the start of baseball season. However, a large percentage of gamblers only wager on football, and now they have another opportunity when the Alliance of American Football (AAF) debuts this weekend.
The league not only offers added games for sports betting, but it's the on-field action that the league is hoping brings viewers and fans coming back. CEO and co-founder Charlie Ebersol talked to TheLines.com this week about the future of the league and what gamblers can expect to find.
The app and betting
Sports betting has always been part of the plan for the AAF. With a new legalized environment and more fans betting on football than ever, embracing that dynamic seemed like not only a natural move.
The league has even partnered with MGM as an investor and official gaming partner. Lines for the league's Week 1 matchups are available on the PlayMGM app as well as its casinos. The hope is that bettors and fans will still be interested in football a week after the Super Bowl.
"We're continuing football, which is the biggest bet in sports in the U.S. outside of horse racing, and we see it as an opportunity to expand that season," Ebersol says. "Obviously, MGM becoming an investor early on was really crucial because it helped people understand that what we built is real: the football is all real, and the fact that all the sportsbooks have taken lines on our games."
The Alliance hosted several sportsbook directors at its training camps last week in San Antonio.
While the league's planned app, set to be released this week, has promised up-to-the-second stats and information, it won't offer sports betting, per se. That information will be available to bettors and casinos alike to branch out beyond traditional betting options.
"We're a technology business and our technology is that we built a data capture manifestation device that allows the data to get off the field instantaneously in under 400 milliseconds and delivered to users," Ebersol says. "That's either through a sportsbook or a mobile device, which will ultimately allow in-game betting, play-to-play betting."
Getting in the game
Fans who download the app for Week 1 cannot only watch the games, but interact as plays happen. That includes using technology to track the action on the field as exactly as possible.
"You can turn on a cellphone or any other device, and see what's going on in real time," Ebersol says. "We created a fully animated version of the game. We have all these trackers on the players, the ball, et cetera. It looks like a combination of Madden meets Angry Birds, and you see exactly what's going on in real time with the data."
While traditional fantasy football may not be offered yet, the league is hoping fans will engage in other ways. That includes wagering and using its new PreCast (predictive casting) offering.
"PreCast uses all the historical data as well as machine learning and artificial intelligence to give you predictive odds on what each play is going to be," he says. "So in our game, if you guessed run right for a first down and the combined likelihood of that happening is 13 percent, you win more points than if you guessed run left for two yards, which was 30 percent."
In essence, decision making makes use of the data for odds and percentages. Users can play in large pools and against friends. Wagering looks to be a part of that in the future.
"When we showed the technology to MGM nine months ago, that is immediately where their heads were," he says.
Fantasy football?
Certainly one of the biggest drivers of the popularity of pro football over the last two decades is fantasy football. That includes more than 60 million Americans who play fantasy sports each year, and a huge chunk of those play fantasy football.
Ebersol said those options won't be available on the Alliance app to start the season, but hopes to have fantasy games soon.
"One of the things we discovered with our app is we had way features on day one," he says. "We've cut back the features that are coming out on Saturday. You'll be able to get the PreCast play. Over the course of the season, we'll introduce something called In-Game Fan, where you can play fantasy play to play, which has never been available before."
Players would challenge other players during the game as part of that offering, but the league doesn't currently have a traditional fantasy football partner. That could change during the season or another partner brought on board next season.
Daily Fantasy players might also be disappointed initially as neither DraftKings or FanDuel are offering games as of yet.
"As of right now, we do not have plans to have markets up for AAF," FanDuel spokesman Kevin Hennessy said. "That could change, but nothing is scheduled for this weekend's kick off."
Get $20 Of Free Play at DraftKings!
$20

Free Play

On First Deposit

DraftKings Review

MLB, NBA, NFL, NHL
GPP, H2H, Leagues
Deposit: Paypal, CC
On the field
While bettors and fantasy players may have some limited options initially, Ebersol believes football fans will be pleased with play on the field. All eight teams conducted training camps in San Antonio and went through scrimmage games over the last month. He believes solid play will help engage fans in the long run.
"One of the things we've held close to our chest is the football because it's important to us that 'football is football' on the field on Day 1," Ebersol says. "Ultimately, we believe as fans get more familiar with our games and more familiar with our players, we'll be able to roll out those products like daily and season-wide fantasy."
So what can fans expect on the field? The Alliance so far has made use of social media to build buzz. Ebersol has brought in NFL talent like Bill Polian (co-founder and head of football) to ensure the product is the best it can be on the field. In 2001, Vince McMahon's XFL was hampered by sloppy play due to short practice periods. Ebersol believes the Alliance has figured this out.
"Unlike all previous attempts of [alternate football leagues] over the last 25 years, we've brought in actual football experts, actual general managers from the NFL," he says. "The combined level of NFL experience among my executives, coaches, and GMs is over 500 years. We focused as heavily as we could in putting the highest quality at the top of the league to create better football."
Hall of Fame cast
The league is not shying away from a link to the NFL and much of its leadership and coaching come from the NFL including league leaders like Troy Polamalu and Hines Ward as well as coaches and general managers like Mike Singletary and Daryl Johnston.
All 794 players also have an out in their contracts to play in the NFL if that opportunity comes up, something that sets them apart from previous attempts at alternate leagues and attracts a higher level of player. Ebersol also notes that 70 percent of the players in the league have played in the NFL in the last 18 months.
Viewing the AAF
Along with the ability to view on the league app, those who long for more pro football will have an easy time finding games on television. The league has deals in place with CBS and the CBS Sports Network, NFL Network, and TNT and promises shorter games with fewer commercials and a faster pace (only a 30-second game clock).
"You're going to experience something that comes very close to the NFL experience," he says. "Previous leagues all wanted gimmicks. What you will see on the field will be actual football broadcast by actual football broadcasters. Our broadcast teams are going to be very traditional and you're going to see things that you're used to seeing on Sundays, which is by design."
Playing the long game
Ebersol says the league's backers are patient. His goal is to gain traction with a good brand of football and then grow from there.
"One of the mistakes that the other leagues have made is that they've been so reliant on media deals and ticket sales out of the gate that they could never survive," he says. "Our long-term business is funded based on the technology we've built. We raised money around the idea of losing a lot of money on football for quite some time because we're going to earn our fans.
"We're going to go into stadiums where the fans are going to sample us and if they like us they're going to come back. What we're focused on is how it grows over the course of the season. I'm excited. I think this weekend's going to be very interesting to see how the world accepts us, and we'll go from there."
Image courtesy of AAF
Caesars was the first sportsbook operator in the US to open betting on 2019 Major League Baseball season win totals in January. This marked the first time that Caesars was the first to market with MLB season win totals.
The Houston Astros opened with the highest posted win total in MLB with 97.5. Their win total is followed closely by two other American League teams: New York Yankees (96.5) and Boston Red Sox (95.5).
The Los Angeles Dodgers lead the way in the National League with 95 wins. The Baltimore Orioles have the lowest win total posted at Caesars Entertainment sportsbooks with just 59 wins.
MLB season win totals
Betting on season win totals is similar to wagering on point totals for games. Bettors choose whether the total number of games a team wins during the season will be over or under the posted total. All MLB win totals are starting at -110 but could change as wagers are placed.
| Team | 2019 Caesars Total | 2018 Record |
| --- | --- | --- |
| Houston Astros | 97.5 | 103-59 |
| Boston Red Sox | 95.5 | 108-54 |
| Los Angeles Dodgers | 95 | 92-71 |
| New York Yankees | 94.5 | 100-62 |
| Cleveland Indians | 91.5 | 91-71 |
| Chicago Cubs | 89 | 95-68 |
| St. Louis Cardinals | 88.5 | 88-74 |
| Washington Nationals | 88.5 | 82-80 |
| Tampa Bay Rays | 85.5 | 90-72 |
| Atlanta Braves | 84 | 90-72 |
| Minnesota Twins | 84 | 78-84 |
| Los Angeles Angels | 83.5 | 80-82 |
| Milwaukee Brewers | 83.5 | 96-67 |
| New York Mets | 83.5 | 77-85 |
| Oakland A's | 83 | 97-65 |
| Philadelphia Phillies | 83 | 80-82 |
| Colorado Rockies | 82 | 91-72 |
| Pittsburgh Pirates | 78.5 | 82-79 |
| San Diego Padres | 77.5 | 66-96 |
| Arizona Diamondbacks | 77 | 82-80 |
| Cincinnati Reds | 77 | 67-95 |
| Toronto Blue Jays | 76.5 | 73-89 |
| Seattle Mariners | 74.5 | 89-73 |
| Chicago White Sox | 74.5 | 62-100 |
| San Francisco Giants | 73 | 73-89 |
| Texas Rangers | 70.5 | 67-95 |
| Kansas City Royals | 69 | 58-104 |
| Detroit Tigers | 67 | 64-98 |
| Miami Marlins | 65.5 | 63-98 |
| Baltimore Orioles | 59 | 47-115 |
Get A Free $10 Bet At Caesars Sportsbook
$10

Free

No-Deposit Needed

Use Code: BETFREE10

Caesars Sportsbook Review

Get $10 Free On Signup
Up To $300 Bonus On Deposit
Bonus Code: BETFREE10
Earn Total Rewards Points
Where to wager on win totals
The totals were first launched in Caesars Entertainment sportsbooks in Nevada:
Las Vegas: Bally's, Caesars Palace, The Cromwell, Flamingo, The Linq, Harrah's, Paris, Planet Hollywood and Rio
Laughlin: Harrah's Laughlin
Reno: Harrah's Lake Tahoe, Harrah's Reno, Harvey's Lake Tahoe
About an hour later the MLB win totals were made available at Caesars Entertainment casinos in New Jersey and Mississippi:
New Jersey: Bally's/Caesars and Harrah's
Mississippi: Harrah's Gulf Coast, Horseshoe Tunica, Tunica Roadhouse
Caesars is first to post
MLB futures have been posted since the end of the season. However, Jan. 8 is a bit early to launch MLB win totals. Even a month later, big name free agents like Bryce Harper and Manny Machado are still available for teams to offer contracts. There are also trade rumors and many more players available via free agency. The hot stove for MLB isn't quite turned all the way up.
Since Caesars Entertainment is posting the win totals so early the maximum wager is $1,000. However, if a bettor has been limited by Caesars Entertainment, they will only be able to wager their limit.
As you'd expect the MLB win totals are also available for mobile betting in New Jersey and Nevada. Mississippi doesn't offer mobile sports wagering yet.