New Carolina Panthers owner David Tepper is a smart enough guy. He did, after all, build a global hedge fund empire (Appaloosa Management) that resulted in him becoming an $11-billion man, according to Forbes.
Still, during a press conference Tuesday following the finalization of his purchase of the Charlotte-based NFL franchise, Tepper made an observation about the influence of sports betting on the NFL. And it was … interesting:
"I also think this thing that we talked about a little before, called gambling, is going to make ratings go down. I just have a feeling about that, OK? You may know more about that than me, but that's my feeling."
Um, I hate to disagree with you, David, but that sounds like nonsense. People are going to have increased legal betting options in the US and it's going to result in less viewership? That doesn't track.
Tepper also didn't offer any reason for why he thought ratings would go down, probably because there isn't one.
NFL ratings should actually rise because of sports betting, Mr. Tepper
Last season was not one for the NFL to write home about in terms of television ratings. From the onset, there were reports and chatter that expressed concern of the sport's dip.
Still, according to Nielsen data, the league accounted for 37 of the top 50 broadcasts in 2017, an increase from 28 the year before.
Now with the path cleared for legalized sports betting, thanks to the US Supreme Court striking down the Professional and Amateur Sports Protection Act (PASPA), it is more feasible that the NFL enjoys a spike in viewership.
Consider this from another NFL franchise higher-up, New England Patriots president Jonathan Kraft, in an interview last week with the Gloucester Daily Times in Massachusetts:
"We believe long term that there will be a lot of benefits that could happen from gambling in sports. The increased engagement with fans and our sports is what excites us. That can only help our sport and others, like baseball."
More on ratings and gambling
Kraft also referred to the growing popularity of fantasy and daily fantasy sports and its role in helping viewership:
"They wouldn't just watch their favorite team, but they'd watch the other games, too, with their players. It drew people to watch a lot of games, like on Thursday night, Sunday night and Monday night."
The same logic holds true for bettors. If money is riding on a game, the likelihood that a bettor keeps tabs on that game or those games is high. A 2016 study found as much, as the American Gaming Association commissioned a Nielsen Sports study to analyze the relationship between NFL regular-season games and sports betting.
That study found that adults who wagered on the NFL watched 19 more games in 2015 than those who abstained from betting, helping generate more than double the ratings across the major broadcasts and cable networks. Regular-season viewers would jump from 40 million to 57 million once sports betting was legalized, the study concluded, and bettors would watch more programming for longer periods of time.
And to shorthand all of that: Accepting sports betting = higher viewership = more advertising = more money.
Other interesting tidbits from Tepper
During his Tuesday press conference, Tepper intimated his support for sports betting, at least if it's inside his NFL stadium.
"It was a law that was passed but hasn't hit the Carolinas…

"You think about the fans, and you want to keep the fans in the building. Eventually it's going to hit North and South Carolina. It has to, from a revenue standpoint. … It's inevitable. When we're thinking about these things, we have to take that into consideration. I want to make sure fans are in that building and sharing this team. I don't want fans not in that building."
Let's forget for a second that no new law was passed — it was a court ruling. Regardless, and considering the NFL's longtime stance against legalized sports betting, this is an interesting sound bite. Some believe that in-stadium gambling will eventually arrive. But, in the short term, not in North Carolina and probably not in NFL stadiums any time soon.
It is also worth noting that Tepper is quite familiar with the casino industry. His company, Appaloosa Management, holds ownership interest in Caesars Entertainment, MGM Resorts International and Boyd Gaming.
An NFL league policy has prohibited team owners from operating casinos, although owners can hold investments in casinos as long as they are not directly involve in running the properties.
According to a New York Post story in May, an NFL spokesperson said Tepper's holdings were "vetted to the satisfaction of ownership and was not an issue in 2009 when Mr. Tepper became a minority owner of the Steelers."
With Tepper now having a seat at the ownership table and with the legalization of sports betting spreading across the country, it is likely the NFL will need to revisit its rules surrounding gambling. Especially if owners — even teams — begin to benefit from wagering.
When discussing current technology, quite a few members of Congress come off as if they're still living in an AOL world. Exhibit A – Facebook co-founder Mark Zuckerberg's April interrogation on Capitol Hill.
Recently, the pro sports leagues – and increasingly, some colleges – seem to be walking a similar path.
They're railing about the need for integrity fees to help them detect when shady characters with bad wardrobes approach their athletes in dark alleys about throwing a game or shaving a few points. Figuratively speaking. We think.
Meanwhile, they've been silent on a potentially pervasive problem, despite the fact it's probably more of a hot-button issue than ever before – hacking.
Failing to acknowledge internal integrity weaknesses?
And it just so happens that digital security is a matter the leagues and schools have to fully own themselves.
There's already rightfully been plenty of blowback about the demand that states subsidize efforts at preserving game integrity. The main objection often goes something along the lines of "how the hell do you not already have such systems in place?" The howls would only get louder if the leagues and/or universities were to argue they needed a few dollars for firewalls too.
The reality is that shortcuts and the widespread thievery of data is mainly accomplished through digital means in this day and age. Ask the DNC about that one.
Therefore, while the leagues are saying they need funding for a bigger, badder police force to guard the front door, they could be leaving the back way unattended. A recent New York Times op-ed by Craig Newman, partner and chair of privacy law practice Patterson Belknap Webb and Tyler, explores that very issue.
Digital security potentially the biggest challenge to game integrity
In the piece, Newman highlights the 2015 case of St. Louis Cardinals scouting director Chris Correa as an example of how cybercrime can manifest itself in the sports realm. Correa spent two-plus years tunneling into the Houston Astros database at will and gathering "competitive intelligence' on the organization's players before being caught, corporate espionage he's currently serving prison time for.
Newman goes on to make a case for a potential uptick in similar digital misconduct as legalized sports betting becomes more widespread. Except in this case, it would be bettors or their tech-savvy accomplices doing the breaking and entering.
In his scenario, it's computers of individual teams that are most vulnerable to malfeasance. Forget trying to sway the unpaid college athlete with a few bucks to fudge an outcome in some form. Instead, he envisions big money being wagered based on sensitive information such as a star player's true injury status or specific game plans — data gleaned from the efforts of hackers that would make themselves at home in a coach's laptop or a team's database.
And Newman argues that one of the hottest new trends in sportswear – wearable technology — could prove to be even more of a goldmine for digital piracy. With access to the latest on an individual player's overall physiological state heading into a game, a sharp bettor could potentially take his profits to the next level.
Leagues should reevaluate how they allocate policing resources
Some of that may come off as a bit far-fetched to those not quite up with the times. However, technology often moves at a pace way faster than our ability to fully grasp or keep up with it. If the leagues and colleges are genuine in their intentions to ensure the legitimacy of their contests in a legalized sports betting landscape, they'd do well to focus their attention where it's likely to be needed most.
And these days, the path of least resistance towards a competitive advantage often isn't through that dark alley – under the right circumstances, it goes straight through the digital highway.
The summer months are brutal in sports.
Yeah, we'll watch an MLB day game. Maybe even catch a round or two of a PGA tournament that is more like an infomercial between majors. Sure, the World Cup is happening; but c'mon, kick me awake when it gets to the final, and even then I'll writhe like Neymar while painstakingly watching near-goal after near-goal. There's cornhole on ESPN. That's … something, I guess.
This is the Sahara of sports. A vast, arid, draining part of the year that'll have you crawling at the feet of September like it was the Savior.
What are we supposed to bet on? The first-place Milwaukee Brewers vs. the last-place-and-still-getting-worse Miami Marlins? Pass. Dustin Johnson or Rory McIlroy to win The Open Championship in Scotland? Yer aff yer heid. Wimbledon tennis? Swing and a miss.
Fortunately, for US sports betting savants and intervention therapists alike, there is an oasis in this desert of despair: the NBA Summer League.
Growing in popularity – in attendance and handle
We know who they are now, but last summer was not one highlighted by many hyped-up, brand-name players. As a result, the NBA Summer League in Las Vegas was the Lonzo Ball Show as narrated by LaVar Ball.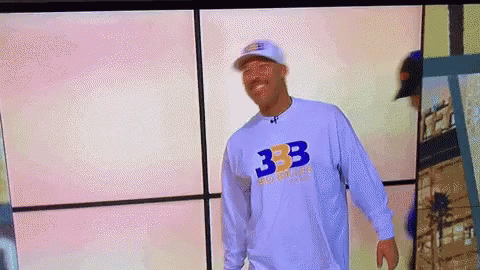 Ball was the Summer League's MVP. Here were the other players on the summer's all-league teams:
John Collins, Atlanta Hawks
Josh Jackson, Phoenix Suns
Dennis Smith Jr., Dallas Mavericks
Caleb Swanigan, Portland Trail Blazers
Cheick Diallo, New Orleans Pelicans
Bryn Forbes, San Antonio Spurs
Kyle Kuzma, Los Angeles Lakers
Wayne Selden Jr., Memphis Grizzlies
Jayson Tatum, Boston Celtics
Hindsight, it's not a terrible list. Six players were named to all-rookie teams this past season. But last summer, if you looked at this list before the Summer League began, you'd be more confused than John Travolta in Pulp Fiction.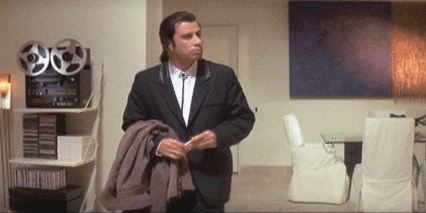 Despite being a one-man show, the Summer League drew a record 127,843 fans over a week and a half at the Thomas and Mack Center. For perspective, the previous high was set in 2016: 108,931. Seriously, 20,000 more people watched who-dats. Not only that, they bet on them.
In a Legal Sports Report story from July 2017, William Hill US said accepted wagers (handle) was up nearly 100 percent from 2016. Similarly, the handle at Westgate spiked about 40 percent.
This summer, for the first time, all 30 teams are in Sin City for the Summer League. That, combined with legalized sports betting now in several states outside of Nevada (specifically New Jersey) and every game televised on ESPN, should result in more attendance and handle records.
For bettors, it also creates the perfect storm of degeneracy – especially when you consider the betting lines for teams to win the title.
Quench your thirst
Nick Bogdanovich, the William Hill sportsbook director, told the New York Post that he expects such an upward trend in betting. Mostly, he noted, because of the recent draft with a plethora of name recognition.
"This was a deep draft," Bogdanovich said, "so there will be some interesting players to watch and there will be good action."
There are futures bets on which team will hoist the coveted Summer League Before-We-Bust Trophy, and even single-game lines for all 72 contests. Not just in Vegas, but also in New Jersey.
Here's how ridiculous(ly tremendous) the Summer League wagering is, according to preliminary odds from Westgate:
Phoenix Suns (8-1): The Suns, after posting the league's worst record in 2017-18 and the franchise's worst season since its birth in 1968–69, are heavy favorites.
Sacramento Kings (10-1): Tied with the Charlotte Hornets for second-best odds, the Kings have not been to the playoffs wince 2006, which is also the last time they were above .500.
Of the top 10 teams favorited to win the title, seven were in the NBA draft lottery last month.
Three of the last five Vegas champions went to the playoffs. So that means … well, nothing really. But fun fact nonetheless.
Yeah, these are meaningless games with 80 percent of the players flaming out within five years. Yeah, others might look at you like a vegetarian looks at meat-eaters. But as meat-eaters treat vegetarians: To hell with 'em. I mean, you're willing to bet on the World Cup, tennis, even FRIGGIN' HOT DOG EATING. You better get to a sportsbook to throw down a few bucks on the Summer League.
After all, this week-and-a-half stretch of NBA action is the cortisone shot to tide over bettors just enough as they wait for football season.